Will Stevens and Alexander Rossi will test for Caterham at Silverstone this week
Giedo van der Garde and Charles Pic to test tyres on Friday
By Mike Wise
Last Updated: 16/07/13 5:18pm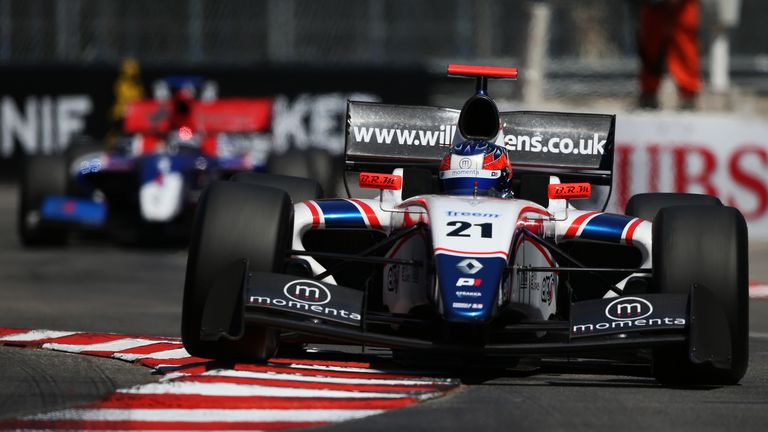 Rossi and Stevens will take part in the Young Driver Test segment of the three-day outing while van der Garde and Pic will evaluate the new tyres Pirelli are scheduled to introduce at the Hungarian GP.
Rossi, 21, and Stevens, 22, are both members of Caterham's Racing Academy. American Rossi drives for their GP2 team and is also their F1 reserve driver, having taken part in FP1 during June's Canadian GP. Stevens, meanwhile, drives an F1 car for the first time having only been taken under the team's wing last month. He also races in Formula Renault 3.5 for P1 by Strakka Racing.
"Since the announcement was made about me joining the Caterham Racing Academy I've settled in quickly with the F1 team and they've made every effort to help me prepare fully for my first run in a F1 car on day two of the test," the Briton said. "I spent quite a bit of time last week in the simulator so I'm comfortable with most of the systems I'll be working with and, while obviously nothing can really prepare you for the first time you drive an F1 car, I'm as ready as I can be."
Rossi added: "Silverstone will be the second time this year I've driven the 2013 F1 car and it'll be good to be back in the cockpit on a track I know very well. We have a busy workload ahead of us and I'm pleased I can both add this as another step in my development as an F1 driver, and help the team continue the push for the second half of the F1 season."
Caterham test line-up:
Wednesday - Alexander Rossi
Thursday - Will Stevens
Friday - Giedo van der Garde/Charles Pic.