On The F1 Show this week...
Studio edition live at 8pm on Friday with all the latest on 'Fuelgate', the ultimate look back at Australia, and an Ayrton Senna tribute
By Sky Sports Online
Last Updated: 20/03/14 4:05pm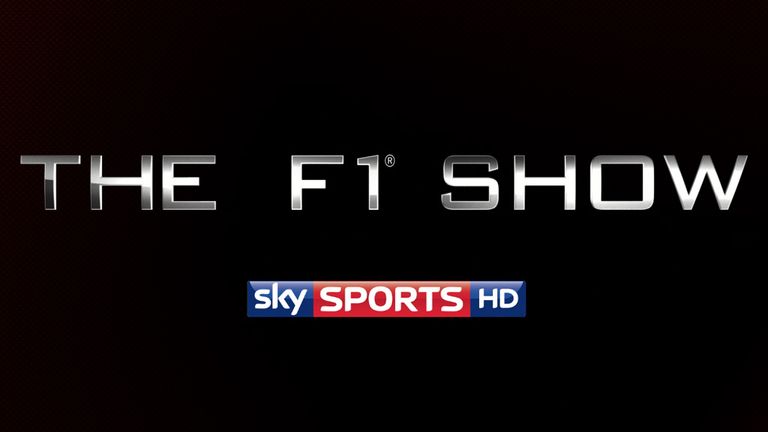 Back for a second show in its new studio in front of a live audience, Friday night's programme will bring you right up to speed on the latest news post-Oz as well analysing all the key moments from a fascinating race weekend with the help of guests Johnny Herbert and Marussia Sporting Director Graeme Lowdon.
The obvious place to start will be the story that continues to make the headlines - Daniel Ricciardo's disqualification from second place at Albert Park - and the show will bring you all the latest on so-called 'Fuelgate' following Red Bull's decision to push ahead with their appeal.
Prior to his late-night exclusion, Ricciardo's performance on his Red Bull debut had caught the eye - as did those of F1 debutants Kevin Magnussen and Daniil Kvyat. We'll look at the grid's new generation of rising stars.
While hardly at the veteran stage of his career, it was a more established figure in the shape of Nico Rosberg who claimed the first victory of 2014 and the early championship leader will look ahead to the challenges that await next week in the heat and humidity of Malaysia.
Away from events Down Under, meanwhile, and on what would have been his 54th birthday, we pay tribute to the legendary Ayrton Senna.
Ted Kravitz and Natalie Pinkham are back in tandem to anchor the show this week, while Rachel Brookes will also be on hand to keep across the social scene with The F1 Show keen to get YOUR opinions and questions via Twitter about anything and everything going on in the sport right now.
And talking of hot topics - our viewer poll this week will be asking whether you like the new sound of F1...
So that's The F1 Show on Friday night at 8pm on Sky Sports F1! Initial repeats will air at 11.30pm on Friday and 12.45pm on Saturday with the programme to also be available to view again online via Sky Go. Make sure you tune in!