Want to be in The F1 Show audience?
You could be in the audience at Sky Studios in London...
Last Updated: 09/07/14 2:28pm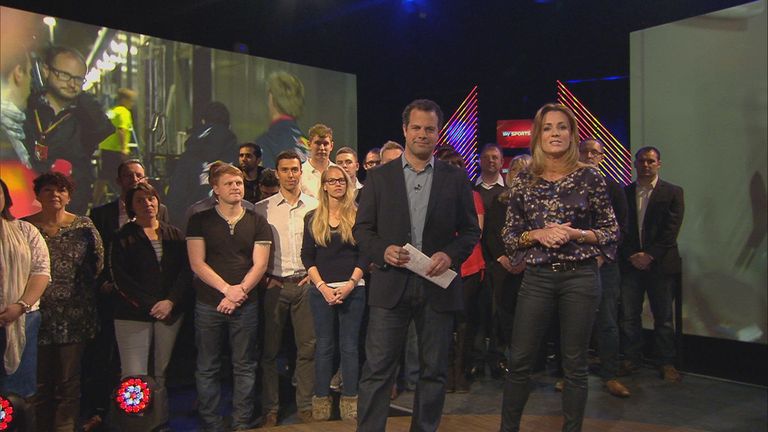 Want to be part of the audience for an upcoming edition of The F1 Show? Of course you do! Well, here's your big chance...
F1 may be taking its traditional summer break following the Hungarian GP at the end of July, but The F1 Show continues, meaning you have plenty more chances to get in the audience for one of our London-based studio shows.
We're now opening the invitation process for the two shows broadcast either side of Belgian GP week on: 
Friday 15 August
Friday 29 August
So if you would like to be part of the audience for our upcoming shows, just send us an email with the subject 'F1 Show' to f1@skysports.com with your name and a contact telephone number.
See you soon!