Max Chilton hoping to earn new contract with Marussia after learning rookie year
British driver has no deal in place for 2014 season
By William Esler
Last Updated: 05/09/13 3:46pm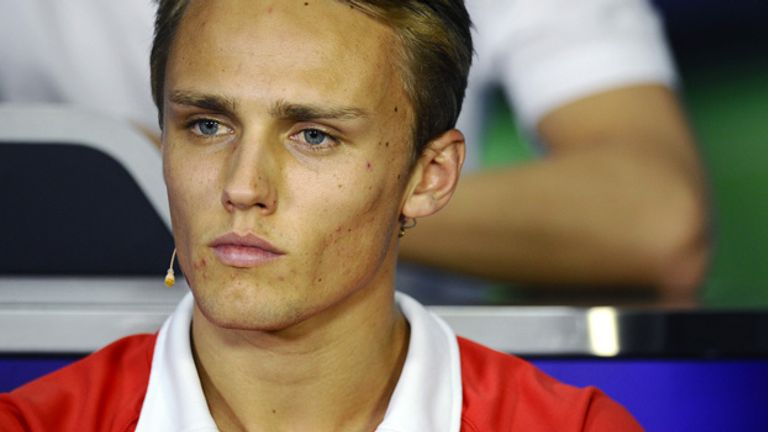 The 22-year-old boasts a 100% finishing record in his debut season, with a best result of 14th coming at the Monaco Grand Prix in May.
"My situation is as it has been all year," the Marussia driver said during the Drivers' Press Conference ahead of the Italian GP.
"I have a one-year contract, I am rookie as is Jules [Bianchi], and we are here to learn as much as we can - you learn a lot before you get to Formula 1, but there is a lot to learn when you get to Formula 1. The main thing I am focussing on is my skills, getting the most of the car and doing the best job for the team.
"I think for the last couple of races it has been difficult for us, but we still have that tenth place in the championship, so it is key for us to get the most out of the car when we have the chance to get a good race result and if we can maybe get another 12th or 13th that will really help us in the overall championship."
Chilton also insisted that there was not a deadline for he and the team to agree a deal.
"Not as I know," he added. "All I know is the team are happy to keep both of us and I will keep doing the best job I can."
Mixed weather conditions at Spa-Francorchamps helped Chilton record his best every qualifying result of 16th, but he knows things are going to be tougher in the remainder of the season as he visits five tracks he has never raced at.
"The next few races are going to be pretty challenging as we have seven after this and I have only driven two of them - Singapore and Abu Dhabi - so it will be challenging," Chilton explained.
"But it is my first year, I am still learning, but I have done half a year in Formula 1 and you can't expect much longer to up your pace and learn. In the last three races the pace has been much better and we did a great team effort in Spa.
"My focus is just to keep on doing what I am doing and learning and in the second half of the year my speed will come through more and hopefully we can keep that tenth place."