Marussia say they will not name Jules Bianchi's 2014 team-mate until December
Max Chilton forced to wait for news on his future
By William Esler
Last Updated: 20/11/13 3:54pm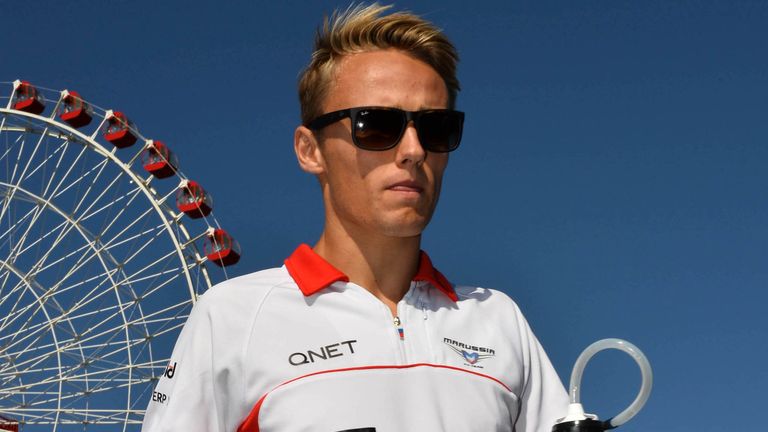 At the start of October, the team announced that Jules Bianchi would be retained for a second season, but seven weeks later there is still no indication from Marussia as to who will partner the Frenchman.
That led to speculation the team were looking for a replacement for Chilton, but Lowdon says the team prefer to leave driver confirmations until December.
"If you look at how we have managed the driver programme in the past, we have never made driver announcements until the end of the season," the Sporting Director said.
"There is probably just a little more focus on things now because in the past Timo (Glock) had a three-year contract, everybody knew that. We used to negotiate with the driver, finalise everything and announce it in December, which fits our internal timescale.
"The only thing different this year is Jules' management team were keen to announce early. There is no other difference. Everything is moving at the same speed.
"We've always had a lot of interest from other drivers. Pretty much every driver has a manager and it's their job to talk to everybody. It's part of the way the industry works, so I don't see it as being that much different to previous years."
Lowdon also rejected the suggestion that Marussia were keeping Chilton 'hanging on'.
"This is where there is a massive misunderstanding," he added.
"He's not left hanging. We've never signed a driver as early as this. We normally do the deals after the season has finished. We're not doing anything different this year in terms of timing. It's definitely not a case of leaving Max hanging on, or anything else like that.
"As mentioned, the only thing different this year is there was an early announcement about Jules. It doesn't normally happen like that.
"Like any negotiation or discussion, it takes time for people to put together a scenario they are comfortable with on both sides.
"So I don't really see why that should be hurried up for any reason. It's not a case of leaving somebody hanging on or anything like that, it's just a process you go through, you then reach an agreement, you decide when to announce it and you crack on."