Monisha Kaltenborn is 'pretty confident' Sauber know what issues they are having
Team enduring worst start to a season in five years
By William Esler
Last Updated: 02/04/14 4:58pm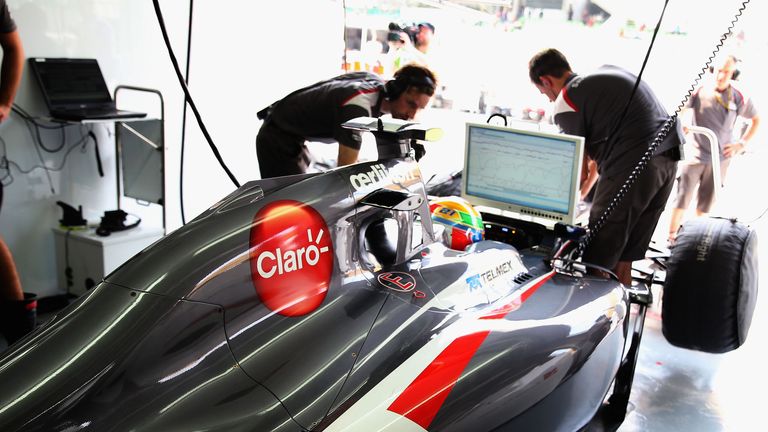 The Swiss outfit have failed to score a point in either of the first two races for the first time since 2010 and their double retirement in Malaysia on Sunday was the team's first since Italy 2011.
Last year Sauber made great development strides in the second half of the season allowing Nico Hulkenberg to finish in the top five at both the Italy and Korea GPs, but Kaltenborn is hoping they can improve quicker than that in 2014.
"I hope it doesn't take that long as we are pretty confident that we have identified where the issues are - hopefully," the Team Principal told the official F1 website.
"Melbourne was important because we finished with both cars and Kuala Lumpur a disappointment because we thought that we'd developed in the right direction. It was not meant to be.
"Nevertheless we will follow our route, as we believe in the end we will be successful. Now we will have to go through the data to see what the cause of our struggle was. We certainly have to do things on the chassis side, and we also have to see to the powertrain side. We have to work on both sides."
The highly-rated Hulkenberg has been replaced by Adrian Sutil at the team this season whose experience Kaltenborn feels is key alongside Esteban Gutierrez who only finished in the points once in his rookie year.
"Nico is a very talented driver, but Adrian has also his strengths," she added.
"He is a very experienced driver, and that experience is very valuable in times of changes and alongside Esteban Gutierrez, who is only in his second year and still learning, I think it is a good combination.
"We wanted some continuity. The drivers are coming into F1 younger and younger every year, but what will always stay the same is that they need time. Nothing is going to make their learning curve quicker. And it is getting more and more of a luxury to give a driver that much time.
"We believe in Esteban. Yes he had a rough year in 2013, but you have to give a youngster time."