Williams hopeful of progress with FW35 in China ahead of big upgrade for Spain
Grove team aiming for step forward after point-less start to 2013
Last Updated: 08/04/13 8:36pm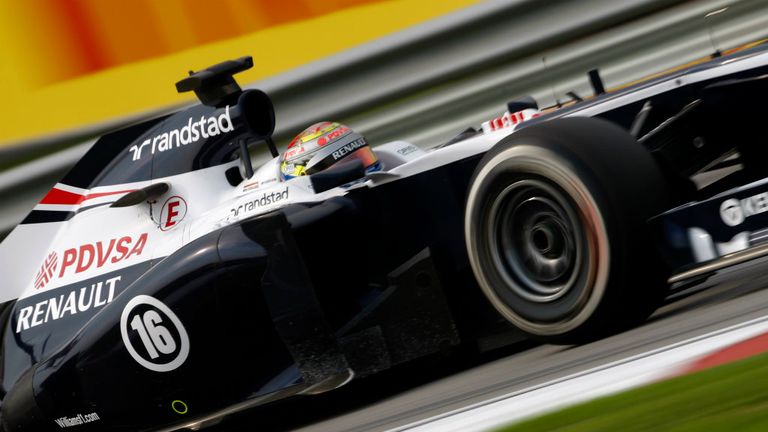 Despite high hopes that the new FW35 would provide a good step forward over last year's race-winning, and regular points-scoring, predecessor the challenger proved off the pace in both the season's opening two races with the Grove-based team abandoning its revised exhaust layout.
The three-week gap between races ahead of this weekend's Chinese round therefore proved particularly timely for Williams and Mike Coughlan, the team's Technical Director, is hopeful they've been able to work out a more competitive road forward for the forthcoming races.
"After a difficult two races we've been back at the factory going through the data to try to understand where we need to improve," Coughlan said.
"We feel we have a better understanding of where we are and the whole team has been working hard to improve our competitiveness going into the next few races. Ultimately we are looking at a significant upgrade for the Spanish Grand Prix.
"The ambient conditions in China will be kinder although the weather can be quite changeable. The cooler temperatures we expect are not only more favourable for the car but also for both the team and driver."
While Pastor Maldonado has retired from both races so far, his rookie team-mate Valtteri Bottas came within one place, and a second and a half, of opening the team's points account for 2013 last time out in Malaysia.
The Finn shares the team's optimism that China will provide a decent improvement in pace.
"I was unlucky not to score my first points in the last race and whilst we aren't quite where we feel we should be, the team has been working hard to understand the car and bring a package to this race that's a step forward in performance," he added.