Valtteri Bottas is hopeful of a first points finish after qualifying strongly in Austin
Finn lines up ninth on the grid for the U.S. GP
By Mike Wise at the Circuit of The Americas
Last Updated: 18/11/13 4:31pm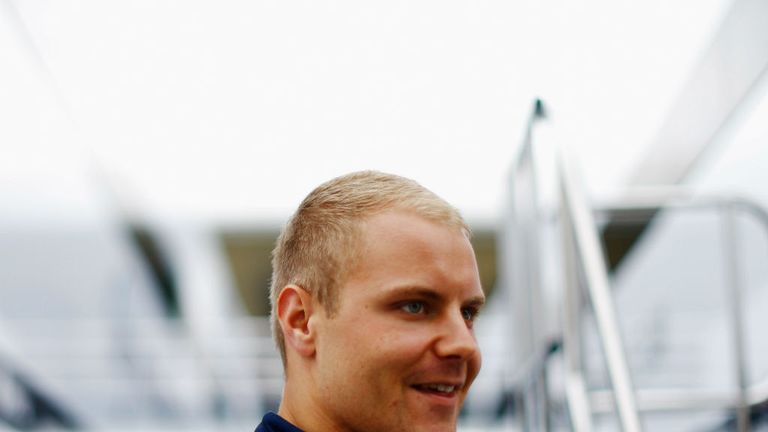 The Finn will line up ninth on the grid but reckoned he could have been even higher having gone fastest of all in Q1. P1 became P4 in session two but an error in Q3 saw him lose valuable time.
Nevertheless, on a day that saw team-mate Pastor Maldonado accuse Williams of sabotage after he qualified way down in 18th spot, Bottas is relaxed and focused ahead of Sunday's race.
"I'm happy about the performance in Q1 and Q2 but I have to say in Q3 there was a few tenths we could have done better. I think the others picked up more grip and there was one corner where I lost quite a bit of time," he admitted.
"We lost one position because of that. But still we need to be happy."
Bottas had earlier given a hint of what was to come by setting the ninth fastest time in P3 and according to Williams, the difference between their drivers was his ability to generate performance in his car's tyres.
"Today from practice three to qualifying we managed more or less to keep the same performance and that was down to getting the option tyres to work in the correct window, in the temperatures and in the pressures," the 24-year-old confirmed.
"I really think that was the key today. The whole weekend I've been feeling very comfortable in the car and I think we've been quite strong here with the current package which we've changed in Abu Dhabi."
The change Bottas refers to is the decision by Williams to replace the Coanda exhaust on their FW35 car. The move, which on the face of it suggests the chassis will lose grip, was taken with a view to next year's rule changes but it has in fact already proved beneficial.
"We get benefits in the corners when we're off throttle, the car is now more stable. So in the entries and mid-corner the car is just more consistent," Bottas explained.
"Also we get a bit more straightline speed, which also gives us more grip. So there's a couple of positive things.
"But I think the main thing is that the car is more consistent and predictable to drive."
Williams have struggled all year with their car and Bottas admitted that, with hindsight, they should perhaps have removed the Coanda exhaust earlier in the season.
"It's easy to say now but I think we should have done it because we're gaining something from it," he said.
"Every team has Coanda and it seemed crazy not to run it. But we saw in the end that we really had nothing to lose."
The last time Bottas performed so strongly in qualifying was at the Canadian GP in June. On that occasion, he exploited drizzly weather conditions to line up third on the grid before falling out of the points on race day.
Yet according to the rookie, who Williams confirmed at the start of the week will partner Felipe Massa next season: "I think we're more competitive now in the races than we were in Canada. Here especially, we seem to be quite good in sector one so hopefully it will help in the race to get away a bit from the cars behind.
"Points is the only target. We really need to try and do everything perfect tomorrow because now it's a good opportunity for that."