Williams announce a "multi-year partnership" with oil company Petrobras
Deal with Brazilian company comes in the wake of Felipe Massa's arrival
By Mike Wise
Last Updated: 19/02/14 7:52am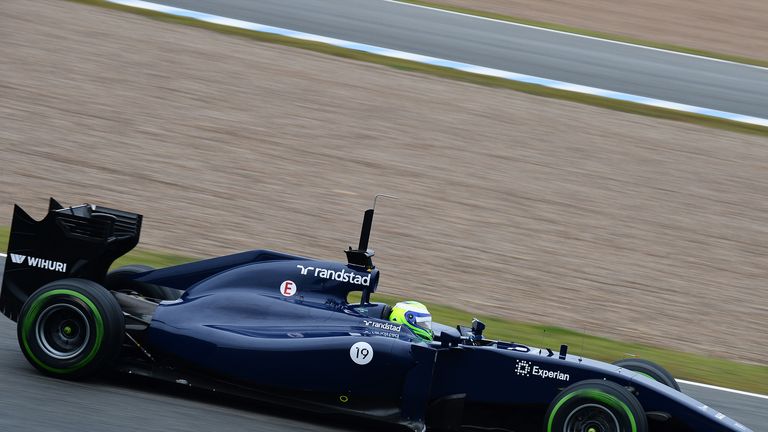 The deal, which covers a technological collaboration as well as sponsorship, reunites the pair following an 11-year partnership that started back in 1998. It also comes in the wake of Felipe Massa's arrival at Williams - the Brazilian currently his country's only driver on the F1 grid.
The team's new FW36 was noticeably shy of sponsor logos when it debuted at Jerez three weeks ago; Williams are, however, refusing to comment on speculation that a major deal with Martini will also see the Italian drinks company's iconic striped livery feature on the car this season.
"Petrobras and Williams have had a successful partnership before and we are both looking forward to reuniting for 2014. Technologically they are very strong and that will be important for the team as the new regulations have made fuel efficiency increasingly important," Team Principal Sir Frank Williams said.
"They are also a very ambitious global company and we are looking forward to working together to further their marketing goals."
Williams and Petrobras will work together to develop a new specialist motorsport fuel for use by the team starting in 2015.
According to a Williams statement, "with new engine regulations coming into effect from 2014 that require teams to use more efficient fuels, Petrobras' expertise will ensure that the team is well placed to meet the demands of greater energy efficiency within the sport".
The Sky Sports F1 Online team will be providing live commentary of all three winter tests, with live updates from trackside also on Sky Sports News.