Felipe Massa & Valtteri Bottas confident there's more to come from Williams
F1's dark horses leave the headline times to others on Friday
By Mike Wise in Melbourne
Last Updated: 14/03/14 9:38am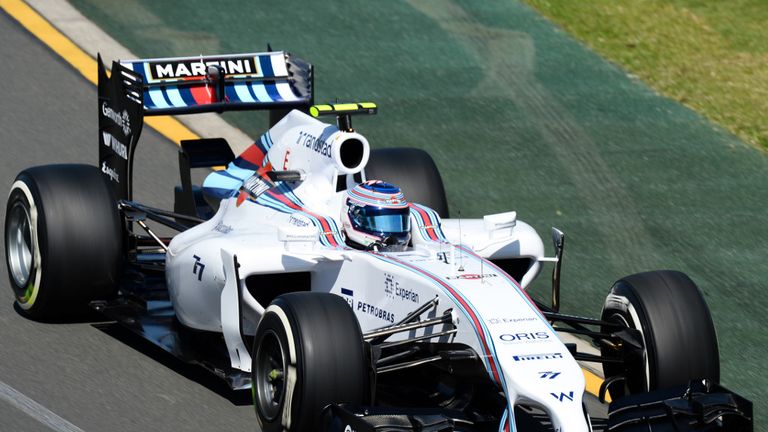 Seen as dark horses this weekend after showing impressive form during pre-season testing, Williams left the limelight to others on Friday. With Mercedes drivers Lewis Hamilton and Nico Rosberg running a comfortable one-two in the second session, Ferrari, Red Bull and McLaren all went faster than Williams, who led the chase of the Silver Arrows during the winter.
However, neither Bottas, who went eighth fastest, nor Massa, who ended P2 12th, embarked on qualifying practice runs, suggesting that Williams can close the gap during qualifying on Saturday.
"It was a good Friday for us," said Bottas. "The car ran without any problems and the team has done a very good job because it's been in thousands of pieces since testing. So it's nice to see it still works.
"We got through the programme, a lot of set-up work today - both short but also some long runs in the end. So a very valuable day.
"For sure, the time Mercedes did today was very quick, no matter what there is in the fuel tank. They are quick, that's for sure.
"But in terms of where we are, it's still too early to say really. I think it's fair to say we are somewhere in the top ten, but whereabouts we'll see tomorrow."
Massa, who set the fastest time during the final test in Bahrain, said there was a big difference between the medium and soft tyres, even if he didn't test the performance of the latter compound as others did.
"Definitely there is a lot more to come for tomorrow," the Brazilian said.
"It was just the first day. There's still a lot to happen through the weekend, but I would say it was a bad day.
"There is a lot of difference between the tyres. We saw a lot of difference between the tyres; we saw the soft much, much quicker than the medium, not just on the first lap but also through the run."