Adrian Sutil targets first podium finish of F1 career after joining Sauber
German hopes "new broom" will finally sweep him into the top three
By Mike Wise
Last Updated: 17/12/13 2:31pm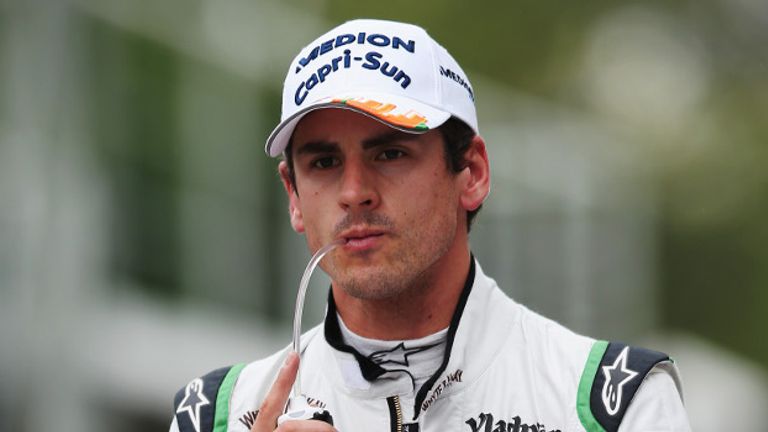 Although the 30-year-old German has raced in F1 for six seasons in total - and exclusively for Spyker/Force India - he has yet to finish in the top three. Sutil's best result to date was fourth place in the 2009 Italian GP.
"I'm convinced that we will have a successful time - and I'm looking very much forward to my first podium!" Sutil told the official Formula 1 website. "Sauber have had some podiums in the past and that is exactly what I want."
Sutil, whose switch to the Swiss team was announced on Friday, said the move had been his "priority" and confirmed he had first held talks with them in the autumn.
"I felt that it was time for a change and we worked hard for it for months to make it happen. It will be an interesting experience to see how another team goes about things," he said.
"My manager has been in contact with them since autumn - and around that time I visited the factory in Hinwil for the first time."
Having spent the 2012 season on the sidelines - Sutil was convicted of aggravated assault at the start of that year - he also expressed gratitude to Force India for allowing him a way back into the sport.
"I have had a good and successful time with Force India. They gave me the chance to come back - and this fact will always have a special place in my heart," Sutil said.
"But now I'm excited to be with my new team. Let's see if it's true that a new broom sweeps clean."
Esteban Gutierrez and Russian teenager Sergey Sirotkin are in the running to take Sauber's second seat, with an announcement coming at a later date.
"To be honest: I don't care," replied Sutil, when asked about his preferred choice. "It should be the best and fastest team-mate that is available."