Sauber to debut major aero revisions and lightweight C33 at 2014 Spanish GP
Adrian Sutil optimistic changes will see the struggling team improve
By James Galloway
Last Updated: 02/05/14 12:56pm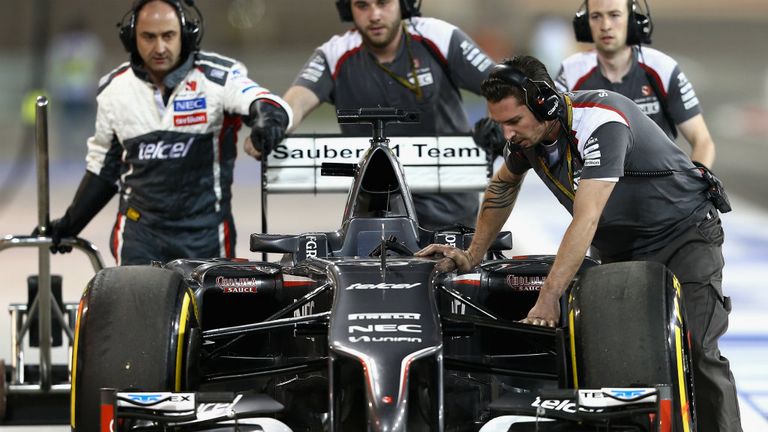 The Swiss team, which scored points in six of last year's final eight races, are one of four teams yet to get off the mark at the start of 2014 with their troublesome Ferrari-powered challenger having proved overweight and off the pace since the start of pre-season testing in late January.
However, ahead of the first European round of the campaign, Sauber have revealed that both C33s will undergo major revisions for the Barcelona event with an "extensive" weight reduction, a wide-reaching new aero package and engine software improvements all being rolled out.
"This update consists of a modified front wing and a new engine cover, new side-pod fins and deflectors, as well as a number of other aerodynamic changes," Giampaolo Dall'Ara, Sauber's Head of Track Engineering, explained.
"Besides that, we will also have a software improvement which will enable us to use the potential of the power unit in a better way."
In addition to losing one car in each of the four Q1 qualifying sessions so far this season, Sauber have on average been half a second away from securing a Q3 berth, while their best race result is Adrian Sutil's 11th place from the season-opener in Australia.
Since finishing on the cusp of the points in Melbourne, Sutil has failed to see the chequered flag thanks to two car failures and a collision, but the experienced German driver is optimistic about the widespread improvements to the C33 for Spain.
"Obviously, I expect more than in the last races," Sutil admitted.
"After three retirements in a row, we need to finish this race. I am looking forward, and I think that our performance will be stronger than in the previous races."
Sauber also confirmed that test driver Giedo van der Garde will again drive in Practice One, the Dutchman taking over Esteban Gutierrez's car for the opening session at Barcelona. The pair will then share driving duties at the two-day test at the circuit which follows the race weekend.