Marussia announce partnership with Lets Race to form fan headquarters
Simulator venue owned by Max Chilton's father Grahame
By William Esler
Last Updated: 23/05/13 12:15pm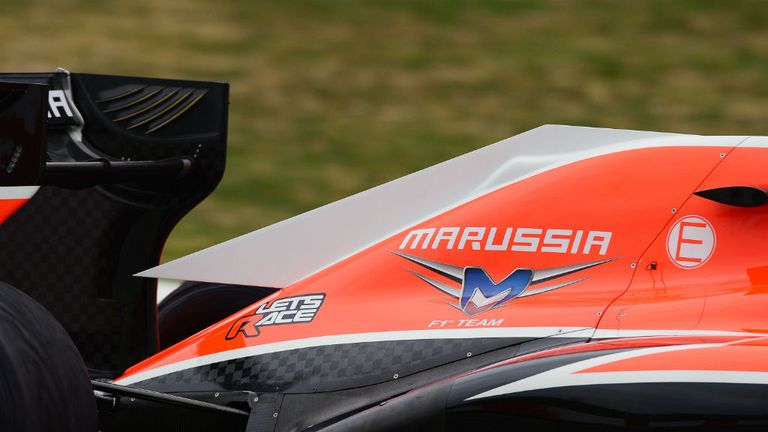 Lets Race is the simulator arm of Capsicum Motorsport - owned by Max Chilton's father Grahame - which also operates the Carlin GP2 team.
With ten simulators available to the public, the team hope fans will watch the grand prix with them on a Sunday afternoon, before getting into the simulators and tackling the circuit themselves.
"Together Lets Race and the Marussia F1 Team bring passion and accessibility to the highest level of single-seater motorsport, creating a centre for race fans to gather and support F1's friendliest team," the statement read.
"Showing live coverage on Sky Sports F1, fans can watch all the F1 action before taking part in their own race. Members of the public can race on a wide variety of race circuits, meaning race fans can drive on the same tracks as the real racing stars."
Carlin's GP2 drivers use the simulators as part of their preparation ahead of the races and former driver - and now Marussia F1 pilot - Chilton says it is a highly accurate experience.
"As F1 drivers we're in an exceptionally fortunate position in that we're able to fulfil the ambitions of many people at home when we line up on the grid on a Sunday afternoon," Chilton said.
"Lets Race offers race fans the opportunity to experience what that feels like and give a real insight into being a racing driver. The full motion simulators are an accurate reflection of the acceleration and braking that we feel in a real F1 car and it's great fun in the process!"
Marussia CEO Andy Webb added: "We are delighted to offer a new dimension in accessibility by creating with Lets Race the first HQ for the Marussia F1 Team fans. The passion and professionalism within the Marussia F1 Team is matched by that of Lets Race and both parties share the common objective of providing innovative ways for fans to get closer to the racing action."