Kamui Kobayashi tested Ferrari's 2010 car, the F10, at Maranello on Monday
26-year-old will drive in on the streets of Moscow in July
By William Esler
Last Updated: 28/05/13 1:57pm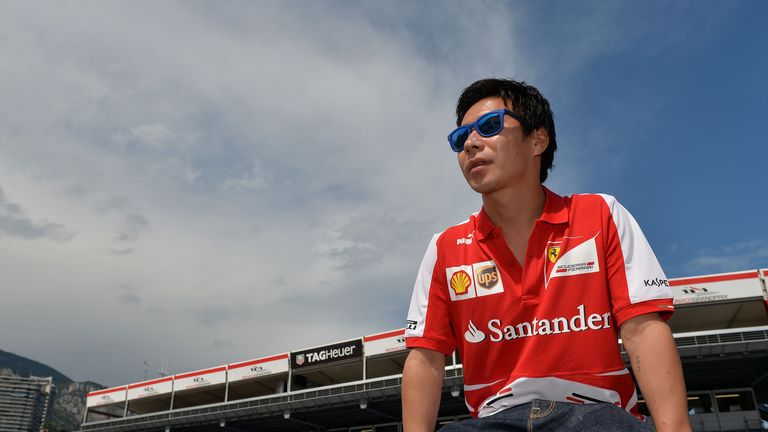 The Japanese driver now races for the de facto Ferrari works team AF Corse in the GT category of the World Endurance Championship, having been dropped by Sauber at the end of the 2012 season.
Kobayashi tested the car to familiarise himself with it ahead of a street demonstration in Moscow on 21st July.
"The first feeling was one of great happiness," the 26-year-old said.
"I raced against this car and I knew how quick it was, so it was very important to get some experience of it. Last year's race in Brazil was the last time I drove a Formula 1 car and now I am racing in WEC in a 458 GT and the impressions are completely different.
"But it wasn't hard to readapt, because in the past, I've driven all sorts of cars and I'm used to change. It will be very nice to drive an F1 car again at this event in Moscow and for me it will be a double debut: the first time at the wheel of a Ferrari F1 car in an event and my first visit to the city."