Bahrain expected to stage 2014 season opener in a 21-race calendar
First test of the winter could be staged in the last week of January
By Pete Gill
Last Updated: 09/06/13 9:48am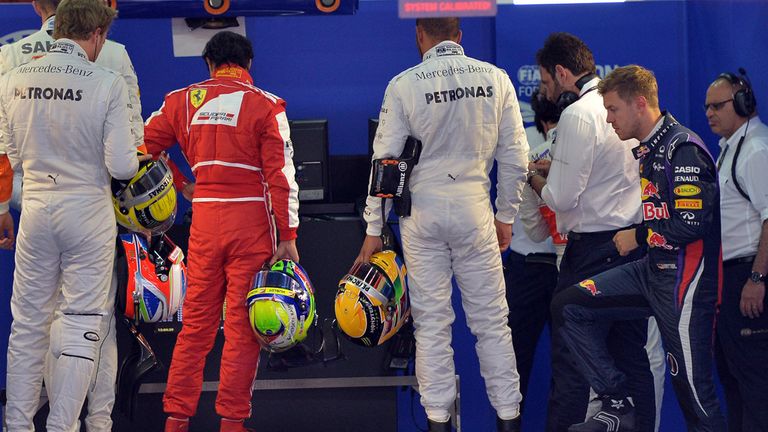 Although the schedule for next year has yet to be ratified, an elongated calendar is expected to be put forward with high-profile new grands prix in Russia and New Jersey poised to be added to the roster. With this year's calendar trimmed to 19 following the exit of Valencia, a 21-date schedule would make 2014 the busiest season in F1 history.
The situation is further complicated - and congested - by the desire of the teams to bring forward the dates of the three, four-day pre-season tests in order to give their new, radically-different power units an early debut and have a safety-net period in which to solve any teething problems.
With Europe largely bereft of warm weather throughout January and Februrary the upshot is that F1 could be heading to Bahrain for both the first race of the year and at least one pre-season test as well.
"We are hearing the start of next season will be the Bahrain GP, not the Australian GP," reported Sky Sports F1's Ted Kravitz. "And that will be after we have the final pre-season test in Bahrain as well to get the hot conditions that next year's engines will need.
"It also looks as if the first test next year will be brought forward to January. Obviously we have an expanded season next year of what we think will be 21 races with the Russian GP in Sochi and the New Jersey GP so it is logical that next year's calendar is going to expand.
"We are hearing that the Bahrain GP might have a provisional date of March 2, which is at least a week earlier than we are used to."
One front-to-back consequence of an early start and a test in the last week of January will be car launches a mere six or seven weeks after the close of the 2013 campaign.
2014 may thus stage both the longest season in history and the shortest break between seasons.