Sauber have announced partnerships with three Russian institutions
Deals appear to secure Swiss team's long-term future - and also pave way for teenager's F1 debut?
By Mike Wise
Last Updated: 21/03/14 11:39am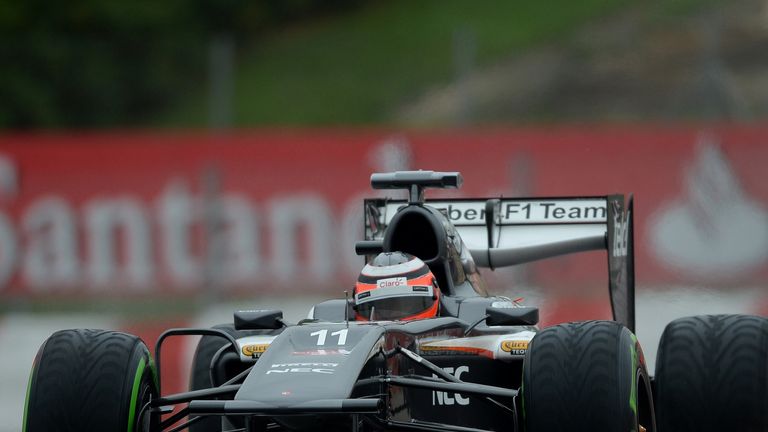 The partnerships with the Investment Co-operation International Fund, the State Fund of Development of North-West Russian Federation and the National Institute of Aviation Technologies will enable promotion of Formula 1 in Russia as well giving Sauber access to technology solutions.
"With the National Institute of Aviation Technologies, one of the leading scientific research institutions in Russia, the Sauber F1 team will benefit from the advanced know-how of the front-end Russian scientists and engineers," a statement from the Swiss team read on Monday.
"The objective of the partnership is to open up new perspectives and revenue streams by commercialising jointly developed technologies."
The promotion aspect of the agreements comes ahead of Russia's inaugural grand prix, which is scheduled to take place in Sochi next year.
Sauber are to play a role in "attracting the talented young Russian generation towards motorsport" and are to take on driver Sergey Sirotkin with a view to him being handed a race seat for next season.
Sirotkin, who turns 18 next month, currently contests the Formula Renault 3.5 series and lies eighth in the standings. His father, Oleg, is Director General of the National Institute of Aviation Technologies.
Sauber have found the going difficult both on and off the track this season: placed eighth in the Constructors' Championship, they have also been struggling to pay suppliers.
Founder and owner Peter Sauber has sold up once before, to BMW in 2005, and refused to rule out the prospect again. Indeed, there had already been links with Russia: Chelsea owner Roman Abramovich was named as a possible owner as was Boris Rotenberg, who owns SMP bank along with brother Arkady.
Speaking after the recent German GP, Team Principal Monisha Kaltenborn told Autosport: "We have very openly said that this is a difficult time for us, but we are doing all we can to come out of this situation.
"I am confident that we will soon be out of this situation and that is all there is to say about it."