Pirelli have agreed a new multi-year deal to remain as tyre supplier in GP2 and GP3
Reports have also suggested F1 contract is on the way
By William Esler
Last Updated: 18/09/13 2:42pm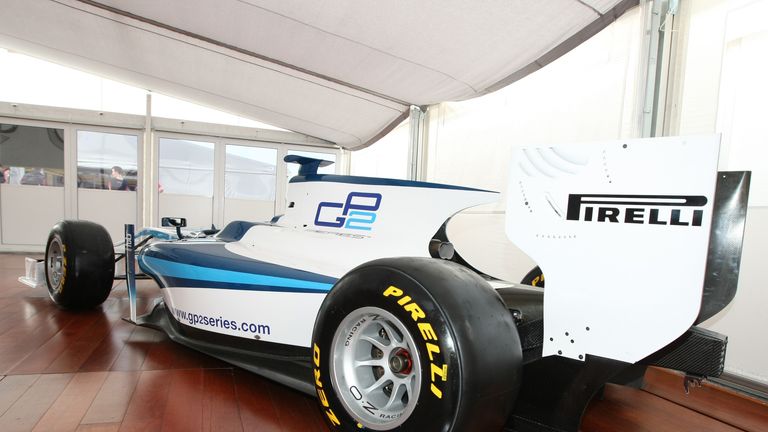 The news regarding the junior series' tyre supply follows on from reports last week that Pirelli had agreed a new five-year deal with the FIA to continue as F1's sole supplier, although the renewed contract has yet to be officially announced.
Both feeder categories tend to run on tyres from the same supplier as the F1 field, GP3 having used Pirelli tyres since its inception in 2010, whilst GP2 switched from Bridgestone when F1 did in 2011.
"I am very happy to have renewed our deal with Pirelli for the forthcoming seasons," GP2 and GP3 Series CEO Bruno Michel said.
"Our relationship, which started when we launched GP3 in 2010, has always been strong and healthy. It was then natural to choose them for GP2 Series since they also had become F1 sole supplier and it has always been our philosophy to use the same tyre supplier as F1's. For the past three seasons this partnership has provided some of the best races in our history. It is great working with Pirelli: they are very reactive and understanding of what needs to be provided in order to make our categories extremely competitive.
"As sole tyre supplier to both our Series, Pirelli prepares young drivers for the next step where tyre management is key, but also fully supports them in the development of their career: the GP3 Champion will again receive a cheque of 200,000 Euros from Pirelli should he graduate to GP2 whilst the GP2 Champion will be offered a day of tyre testing behind the wheel of a Formula 1 car."
Pirelli's Paul Hembery says developing future talent is part of the company's philosophy and is delighted to have agreed the new deal.
"We're delighted to continue supplying our tyres to both the GP2 and GP3 championships, which have proved to be an effective ladder of opportunity for those wishing to compete at the top levels of motorsport," he said.
"It is the perfect training ground and we've already witnessed several drivers progress up the ranks to compete in Formula 1, which just goes to show how important these championships are. GP2 and GP3 also allow drivers to learn how to deal with important issues such as tyre management on some of the world's most challenging and famous race circuits.
"The competitive edge in both championships has been evident throughout the season with a record number of different race winners. There is no doubt that GP2 and GP3 will continue to form an integral step in any racing career, and we look forward to continuing to work with some of the world's most promising drivers in the years to come.
"Part of our philosophy at Pirelli has always been to cultivate the champions of the future, which is why our participation in GP2 and GP3 is so important to us."