An introduction to GP2
The basics you need to know about the F1 support series
By William Esler
Last Updated: 02/04/14 10:30am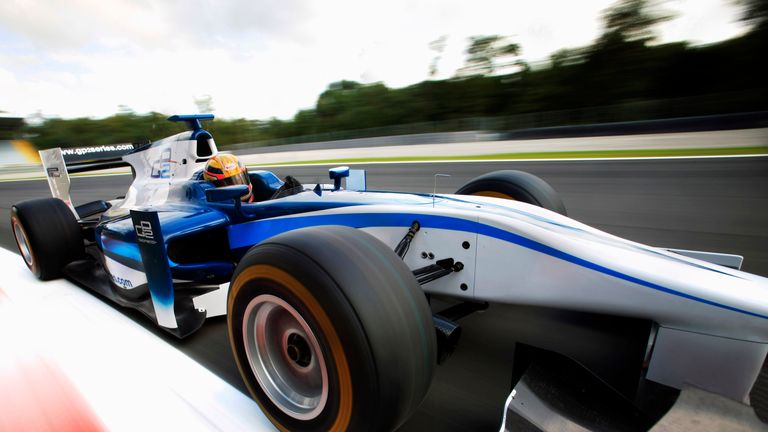 The car and engine
- Each team uses a spec GP2/11 chassis built by Italian constructor Dallara.
- The cars are powered by a four litre V8 Mecachrome engine which produces 612 HP at 10,000 RPM.
- They can accelerate from 0-62mph in 2.9 seconds.
- The cars have a top speed of around 206mph.
- No developments are allowed and all replacement parts must be purchased directly from GP2.
Races
- All 11 GP2 Series events in 2014 will be held as part of the F1 support package, giving drivers the chance to impress in front of the Team Principals.
- Race weekend consists of one 45-minute practice session, one 30-minute qualifying session and two races.
- The grid for the first race of the weekend - the Feature Race - is set by the qualifying session. The finishing order in the Feature Race is used to determine the grid for the second race - the Sprint Race - with the top-eight finishers reversed.
- The Feature Race is contested over 170km, or 60 minutes, apart from in Monaco where the race is run over 140km and in Hungary where the race is run over 160km.
- During the Feature Race the drivers must make a mandatory pitstop to change tyre compound during dry races. The stop must take place after the driver has completed six laps.
- The Sprint Race is run over 120km, or 45 minutes, apart from Monaco where the race is run over 100km.
Points
- Four points are awarded to the driver who takes pole position in the qualifying session.
- In the Feature Race the points system mimics F1 with the top ten drivers awarded 25, 18, 15, 12, 10, 8, 6, 4, 2, 1 points on a sliding scale.
- In the Sprint Race only the top eight drivers score points - 15, 12, 10, 8, 6, 4, 2, 1.
- Two bonus points are awarded to the driver who sets the fastest lap of the race, however they must finish in the top ten to be eligible for the points. Drivers will also be ineligible if they didn't start the race from their normal grid position or changed tyres during the Sprint Race at a time when climatic conditions did not necessitate the use of a different specification of tyre.
Tyres
- Similarly to F1, GP2 uses four compounds of Pirelli slick tyres - super soft, soft, medium and hard - as well as wet tyres.
- Pirelli will bring two of the dry compounds to each race with the harder tyre dubbed the 'prime' and the softer rubber the 'option'.
- Each driver will be issued with three sets of the prime tyre, two sets of the option and three sets of wet-weather tyres for each race weekend.
Teams
- 13 teams will contest the 2014 Series, each fielding two cars:
Russian Time - #1 and #2
Carlin - #3 and #4
Racing Engineering - #5 and #6
DAMS - #7 and #8
ART Grand Prix - #9 and #10
Hilmer Motorsport - #11 and #12
Rapax - #14 and #15
Arden International - #16 and #17
EQ8 Caterham Racing - #18 and #19
MP Motorsport - #20 and #21
Trident - #22 and #23
Venezuela GP Lazarus - #24 and #25
Campos Racing - #26 and #27