Another milestone in Jann Mardenborough's incredible journey from gamer-to-racer
GT Academy winner clinched maiden GP3 win at Hockeheim
By William Esler
Last Updated: 23/07/14 4:28pm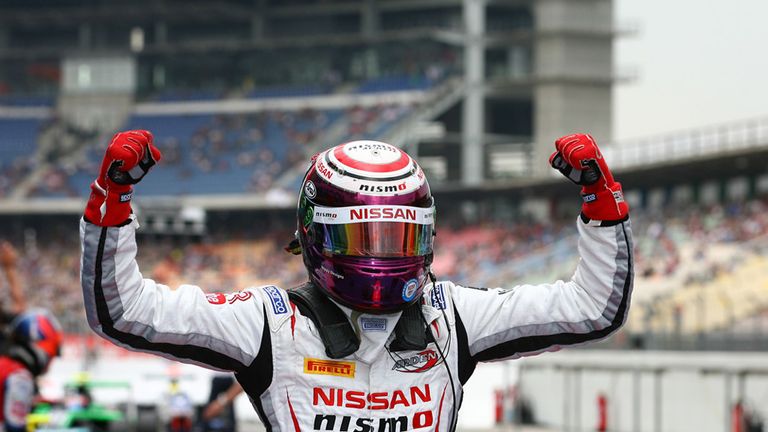 Jann Mardenborough's incredible journey from gamer-to-racer reached another milestone at Hockenheim as the Briton picked up his maiden GP3 victory.
Prior to 2011, Mardenborough's only racing experience had been on his PlayStation, but after winning Nissan's GT Academy he has quickly progressed through the ranks, including an LMP2 podium finish at Le Mans last year.
The 22-year-old had been disappointed with his performances during his home event at Silverstone, but was delighted to see the hard work both he and Arden International put in between races pay off.
"It feels absolutely fantastic," he told Sky Sports Online. 
"To bounce back from Silverstone where it was pretty difficult circumstances and comeback like we did at Hockenheim – we put in a lot of work me and my engineer and the whole Arden team to really get ourselves properly sorted for Hockenheim and it is nice to finally see the results of the work we have put in."
Mardenborough feels his first victory in an international single-seater series represents a huge milestone in his career and hopes it will inspire more gamers to get into racing.
"I think it is very big," he added. "But I am not going rest on it I want some more, but I think it is pretty big for me and it is big for Nissan and GT Academy as it shows people that gamers can compete at this level and it should be inspiring some of the younger gamers to enter GT Academy in the future."
The victory was only the Briton's third points finish of the season and he admits the Pirelli tyres have made it difficult to find a comfortable set up.
"Testing for us was pretty tough, but we have really got the car sorted now and I think a really good baseline for the forthcoming circuits," he revealed. 
"I think learning the tyre and understanding the Pirelli tyre has been the big deal with getting used to the car because it is a very interesting tyre to work with. So I think that has been the biggest thing and the biggest peak in performance I have achieved is learning that."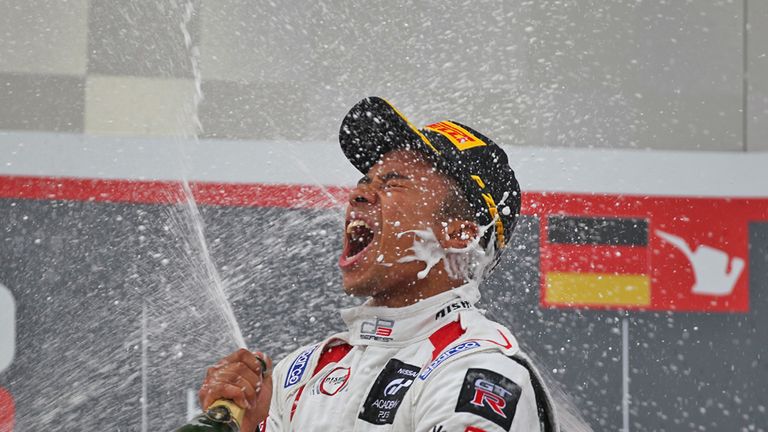 Sunday was the first time Mardenborough had tasted champagne since a Toyota Racing Series victory in February – he doesn't believe in drinking it unless he has won a race and doesn't even sample the bubbly handed out for second or third – but he is aiming  to taste it again in Hungary.
"I hope so – I'll certainly be pushing for it and the team will be pushing me for it and I'll be doing the same to them," he said. 
"I've had a good day on the sim and with all the things we focussed on last weekend, hopefully this weekend we can start off on a good foot in practice then really get our qualifying nailed because the Hungaroring is very difficult to pass at – particularly in the middle sector. 
"Tyre-wear is also going to be a big factor in the races, especially if it is very hot, like it usually is in Budapest, so we need to cover that basis, get qualifying sorted and then we know what to do in the race, get a good start and repeat last weekend."
You can see the GP3 action from the Hungaroring live on Sky Sports F1 this weekend with Qualifying live on Saturday at 8:45am, followed by Race One at 4:15pm that afternoon and Race Two from 8:20am on Sunday.