Caterham owner Tony Fernandes says the Formula 1 team is not for sale
Malaysian says he's looking for further investment instead
By Sky Sports Online
Last Updated: 28/05/14 10:09am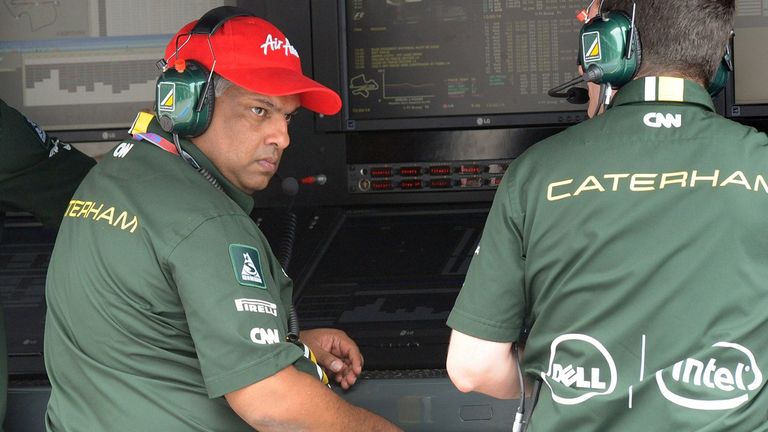 Reports in at the weekend said the AirAsia budget airline boss was seeking to sell the Leafield-based outfit and sportscar company and that an information memorandum was being circulated in the Middle East.
But in a statement issued on Tuesday, Fernandes said: "Caterham Group is not for sale.
"We love what we build and we are always looking for further investment. This is no different to how we started AirAsia.
"Yes, we are constantly challenging ourselves and making decisions on everything from the structure to projects within the Group. That is normal business. That does not mean we are selling."
The statement added that Caterham Group was actively searching for additional investment as part of its 'ambitious plans to develop' and that co-chairmen Fernandes and Kamarudin Meranun remained wholly committed.
Caterham have yet to score a point in more than four years of competing in Formula 1 and are currently last in the constructors' standings with Kamui Kobayashi and Marcus Ericsson.
Ericsson equalled the team's best-ever finish with 11th place in Sunday's Monaco GP. However, the result was overhshadowed by the ninth place claimed by Jules Bianchi for rivals Marussia, earning Caterham's main rivals their first points.
Fernandes, whose other sporting interest, Queens Park Rangers, were promoted back to the Premier League last weekend after one season in the Championship, warned in January that he could walk away from Formula 1 if the team's performance did not improve.