Questions for the 2014 German Grand Prix
Will Germany keep up their winning run, what difference will the FRIC 'ban' make, can Fernando do it again, and will the chequered flag be waved on the Constructors' Championship fight?...
By James Galloway, Pete Gill, William Esler and Jamie Casey
Last Updated: 17/07/14 11:25am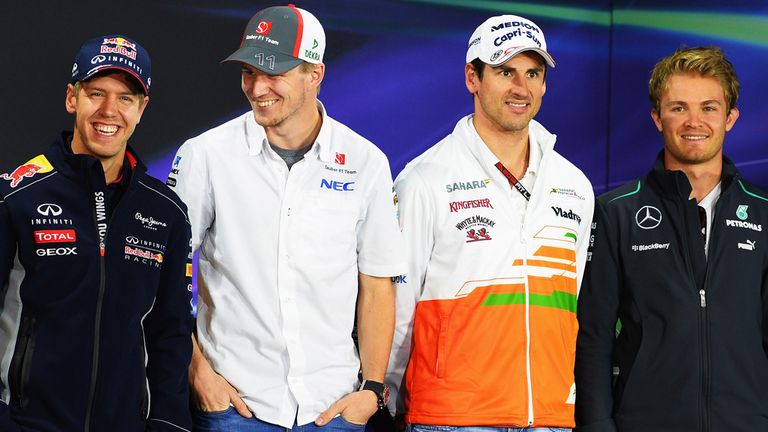 Which home driver will ride Germany's sporting crest of a wave?
If the perennially beleaguered British sporting landscape was crying out for a good news story at Silverstone a fortnight ago, then its German counterpart is already over-stocked for such sources of inspiration. The nation's fourth World Cup success - but first since unification - in Rio last Sunday means F1 arrives at Hockenheim greeted by a country in the midst of sweeping celebration and, and with four home drivers on the grid, the potential for yet more glory on four wheels.
Thanks to the sustained successes of first Michael Schumacher and more recently Sebastian Vettel expectation rather than hope has been the reality for German motorsport fans making the trip to either Hockenheim or the Nurburgring for two decades, and while the protagonists at the front may change, there's little deviation from that theme this weekend. With both the season's championship-leading driver – Nico Rosberg - and team – Mercedes – to support, a race victory for the former is certainly highly possible, and the latter a near certainty.
What would be a first home victory for Rosberg – yes, for the record, that is definitively what it would be for dual-nationality Nico despite the post-Silverstone nationality furore – would be a second in succession for a German after Vettel finally got over the line first on home soil 12 months ago. For the World Champion, still hobbled by a combination of car and driver underperformance as the half-way mark of his surely failed title defence is reached, a repeat win is a long shot – as his eye-opening 33/1 odds would testify - but even Daniel Ricciardo is braced for a "hungry" showing from his team-mate at Hockenheim.
You'll find even longer odds for a breakthrough victory for Nico Hulkenberg, but as one of only two drivers with a 100 per cent points-scoring record this term, and a draggy Force India car that should suit the circuit layout, another strong weekend could well be on the cards for the man from the Rhine. Alas, a top-ten result would be a minor miracle for Germany's fourth contender, Sauber's Adrian Sutil, but he will at least be eyeing an improvement to his recent hat-trick of 13th-place positions.
Ironically, given the contrasting sporting summer his country has endured, it's probably only a Briton who can put a dampener on Germany's champagne celebrations. You know the chap - he's the Mercedes driver who was last heard shouting "England" over his car radio two weeks ago. JG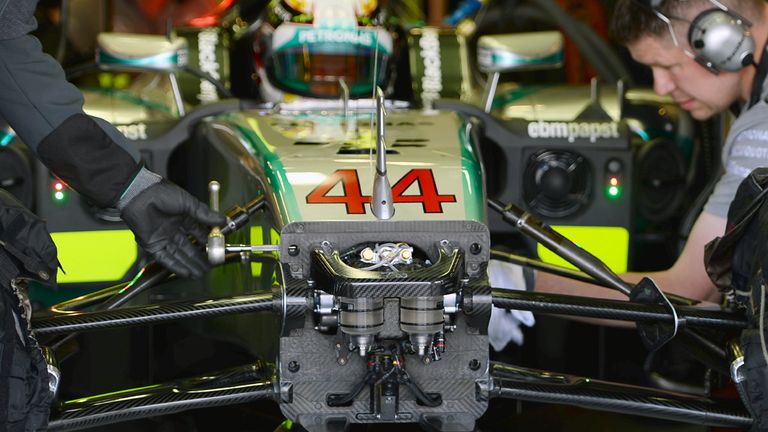 What difference will the FRIC 'ban' make?
Twas ever thus; F1 was unlikely to stay straightforward for long. The FRIC furore, triggered by a letter sent to all the teams by FIA Race Director Charlie Whiting, will almost certainly escalate into an informal ban by the start of the weekend and ensure all such systems are removed from the cars at Hockenheim. At the halfway stage of the season, the rules of engagement are about to be rewritten once again.
Inevitably, the heavily-loaded question of 'why now?' will be repeatedly asked up and down the pitlane. F1 plays politics like no other sport. Yet on race day, when F1 returns to a purely sporting sphere for a few hours, there will only be one question waiting to be answered: Just how will the ban impact the pecking order?
In all likelihood, it won't – at least not at the apex. Mercedes' pace advantage is reckoned to be in the region of one second per lap and nobody is suggesting that a FRIC system is worth a second a lap. Consider that every team – including Force India, although their system is reckoned to be the least refined on the grid - has a FRIC system on board, and is thus poised to lose performance once is removed, and the conclusion has to be that Mercedes' supremacy will go unchecked.
But not, perhaps, the size of their advantage.
Mercedes' unit is thought to be the field leader and, as runaway leaders of that field, they have the most to lose from any change to the playing conditions. "I hear the Mercedes system is very complicated so it could affect them more," noted Max Chilton at the close of what appeared to be a troubled day of testing for Mercedes at Silverstone last Wednesday in the wake of Whiting's letter being sent out.
Only after turning attention to the designs of their 2015 chargers did Red Bull and Ferrari seek 'clarification' on FRIC's legality. Or so it is claimed. Only a naïve fool would believe that they didn't also have the here and now in mind. After enduring an epic – and almost unparalleled – thrashing over the first half of 2014, Mercedes' rivals have nothing to lose in requesting a change to the small print. From their perspective, it's worth a shot. And for the rest of us, it's another set of abbreviations to add to the lexicon and another reminder that in F1, politics and sport really do mix. PG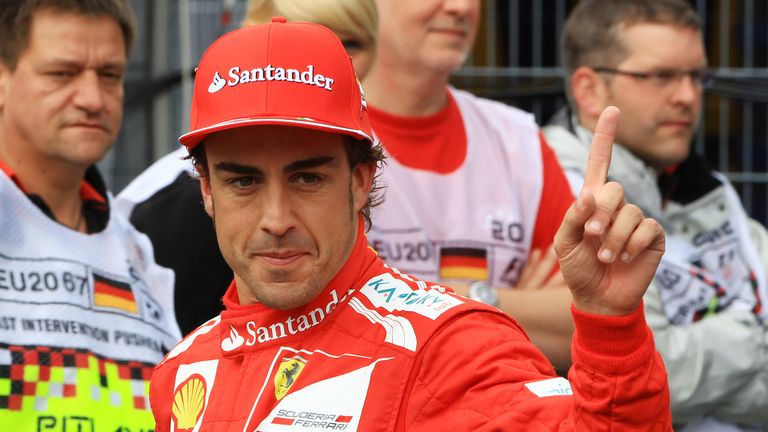 Can Fernando Alonso serve up something special in Germany?
Make no mistake about it, Hockenheim is a track which Fernando likes. Only once in his F1 career has he finished outside the top ten at the venue – and that includes his season with perennial backmarkers Minardi.
The Spaniard has won the previous two races staged at Hockenheim, so could he make a hat-trick this weekend? On the face of it you would have to say 'no' as Mercedes appear to be a class apart from the rest of the field and will be determined to impress in front of their home fans and indeed bosses, with their Stuttgart headquarters just over an hour south of the circuit. To add to the challenge both Williams and Red Bull appear to be between Ferrari and the Silver Arrows in F1's pecking order, but Alonso can take heart from his race pace at Silverstone which saw him come from 16th on the grid to sixth at the flag.
A second podium of the season for the Scuderia thus looks a more realistic proposition, but with rain threatening to mix things up on Sunday, would you bet against Alonso delivering something special, particularly when he hints he has something up his sleeve? "The last 2 times we had the race in Hockenheim, 2 victories. This weekend should be a bit more difficult but still, I have a good feeling..;)," the Spaniard tweeted. We'll soon see. WE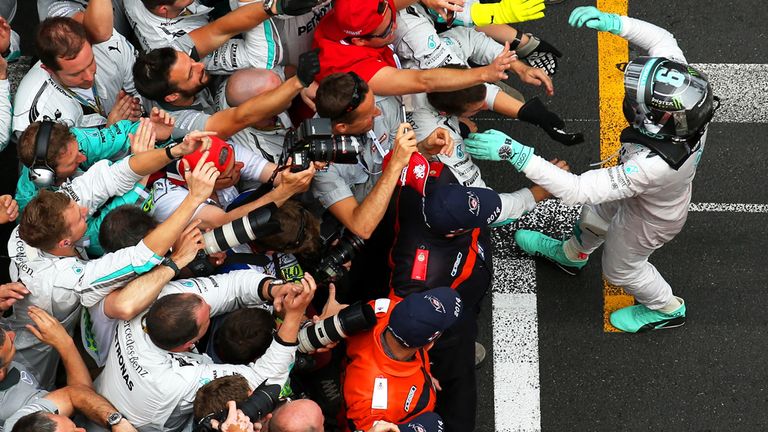 Who's the title favourite now?
Although Nico Rosberg still leads the standings by four points, Lewis Hamilton regained favouritism with the bookmakers following his first win at Silverstone since 2008. The 29-year-old, of course, went on win his solitary World Championship that year, and he's once again odds-on (4/7) to claim his second in 2014.
His team-mate Rosberg had been installed as the title favourite for the first time in his career after his win in Austria, but it was the German's turn to suffer from Mercedes' niggling reliability issues in Britain, handing Hamilton 25 points without reply.
The result at Silverstone saw Rosberg drift out from 8/11 favourite to 5/4. Hamilton, meanwhile, was cut from 11/8 (his price after qualifying at Silverstone and his longest odds since pre-Malaysia) to 4/7, as he became the first winner of a home grand prix this season.
Rosberg is 2/1 to match that feat by taking the chequered flag in Hockenheim, though Hamilton's spirits are up and he is therefore the 4/7 favourite to back it back-to-back wins. As for the constructors' title, betting could well be suspended soon as Mercedes are an unprecedented 1/750 after just nine races. JC
Watch the 2014 German GP live only on Sky Sports F1. Extensive coverage from Hockenheim begins with Friday Practice from 8.45am on July 18.