Questions for the 2014 Hungarian GP
High-five for Hamilton? Who needs a big result most? Can Red Bull close the gap? And how does Magnussen's half-term report read?
By James Gallloway, Mike Wise, William Esler, Pete Gill and Jamie Casey
Last Updated: 24/07/14 2:43pm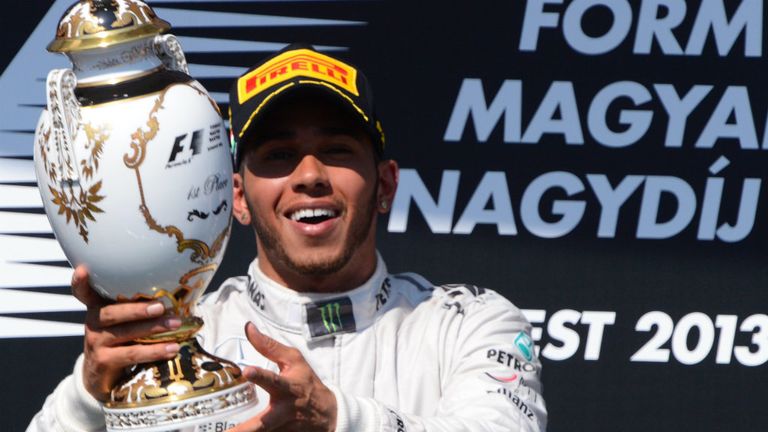 Hungaroring high-five for Lewis Hamilton?
It's often the case with F1's most serial of race winners that certain tracks become synonymous with their careers. For instance, when you think of Ayrton Senna it is inevitably Monaco which promptly springs into your mind when recalling some of the Brazilian's most spell-binding performances, thanks to his record six wins in the Principality. For Michael Schumacher, while there are a host of such venues to choose from, given he won at six different venues at least six times apiece, it always seemed to be Magny-Cours (eight wins) and Montreal (seven) where the German triumphed every single season.
As was the case with Schumacher, you'd certainly list Montreal as one venue where Lewis Hamilton thrives, but it's actually the point-and-squirt Hungaroring where most of the Briton's 27 grands prix wins have been achieved. Four victories in just seven attempts – 2007, 2009, 2012 and 2013 – mean that Hamilton has already tied Schumacher as the most successful driver in the race's 28-year history and he will of course surpass the seven-times champion if he can achieve what would in itself be a hat-trick of successive Budapest triumphs on Sunday.
Hamilton himself this week insisted that "I don't really have any secrets there" but acknowledged that "it works for an attacking driver like myself so perhaps it suits my driving style a little bit more than some others, maybe". Certainly the nature of the 4km-long tight and twisty track, on which many of the corners run straight into another, plays to the strengths of an acrobatic driver such as Hamilton, thus making his status as the pre-weekend favourite particularly justified on this occasion despite Nico Rosberg's continued hold on the championship lead.
Saying that, however, wasn't it only a month ago in Canada that Rosberg, after fielding all sorts of questions in the build-up about the Circuit Gilles Villeneuve being a 'Hamilton track', became the first team-mate to outqualify the Briton there? With the way the all-Mercedes title duel is going, second guessing is fast becoming a dark art.
JG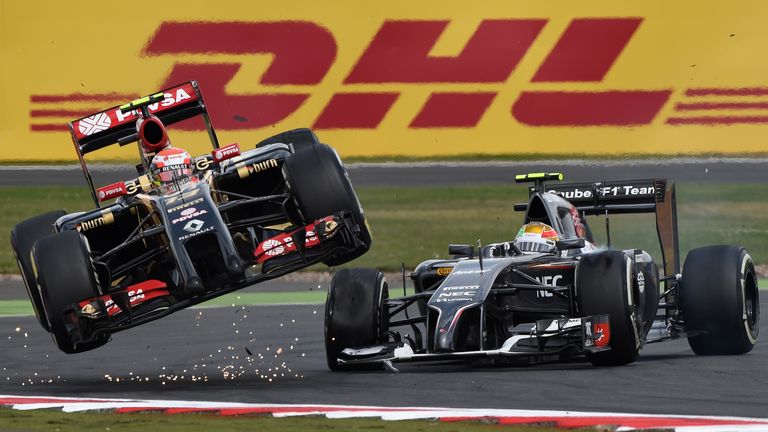 Which team needs a big result before the break?
Given that the season is only just past its half-way point, and that there's still so much left to race for, it's fair to say that the need for a big result won't yet be all-consuming. Not that it ever would be, one senses, for the likes of Red Bull and Ferrari when they're waging a battle against (by their standards) indifferent results. Would finishing third in the constructors' standings instead of second really constitute a disaster for these behemoths? Not finishing first probably causes them pain enough and because they're never likely to suddenly slip below mid-table unless something really quite extraordinary was to happen - like getting beaten by a gaggle of customer Mercedes teams, perhaps - what's left is a sort of humdrum-ness of picking up decent points race after race without really challenging.
Of the two teams mentioned, it's clearly a situation that's more applicable to Ferrari, both this season and also these past few years; they need to change and change is what Marco Mattiacci is trying to affect, particularly if he's to hold on to Fernando Alonso. But aristocrats aren't, by definition, needy. And neither should the teams currently placed around them – said gaggle of happy (to a greater or lesser extent) Mercedes customers – be.
Past McLaren, though, and it doesn't take long to identify who does need a big result. Results ultimately boost finances and this is where the need is greatest for smaller outfits. But again, it's one that will only be satisfied at the business end of the season. Right now, a big result would be needed for morale's sake as much as anything - a top-ten finish to cling on to during the summer break. With Caterham clinging on for dear life, it's Lotus and Sauber we turn to. Both have struggled all year and yet both have the potential, deep down inside them someplace, to score points this weekend. The table shows that Sauber are struggling more but the pain will be more keenly felt at Lotus, whose E22 appeared all at sea in Germany after they removed their FRIC suspension. In contrast, Sauber seemed to perform a little better at Hockenheim, in practice at least. But in the race it was the same old story.
Some of us believed that Romain Grosjean had a genuine shot of winning last year's Hungarian GP after he qualified third and although the sight of the Frenchman struggling to keep his car on the track last weekend hardly inspires such confidence this time around, there's no doubt a point or two would be most welcome. And it goes without saying that the same applies to Sauber (who embarked on an upturn in form around about this time 12 months ago) albeit more so.
MW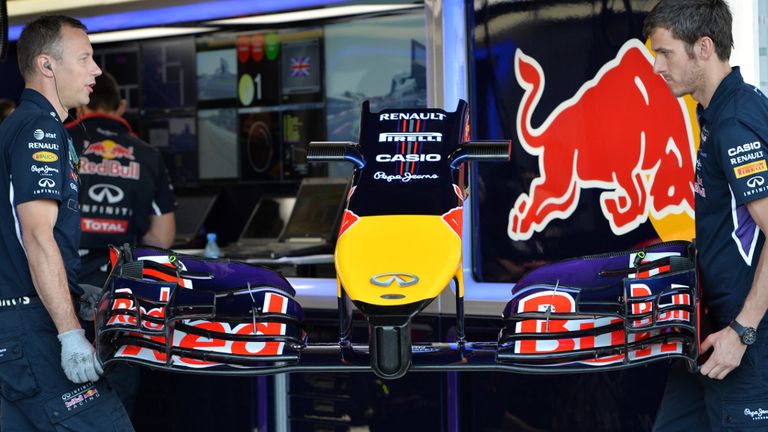 Can Hungary's twists turn the tide?
Mercedes' advantage in a straight-line has been well documented this season, but this weekend's race in Hungary will provide a different challenge given that there is only one straight of note at the Hungaroring. The circuit is often described as an overgrown karting track, so could the twists and turns on the outskirts of Budapest move Red Bull into contention for only their second win at the venue, and crucially, of the season?
Looking back to Monaco, the similarly twisty nature of the circuit in the Principality allowed Red Bull to qualify within three tenths of Mercedes, which was an improvement of seven tenths from the preceding Spanish Grand Prix, demonstrating that the World Champions have a fundamentally quick chassis, but are lacking in the engine department.
Christian Horner himself has certainly hinted that this weekend could be a chance for his team. "I think Hungary will be a good opportunity, it will be interesting to see how the car performs in Hungary," he said after the German GP. "Mercedes are of course in a great position, but hopefully we can be a little bit closer there." The Red Bull boss added that it was only in the middle sector in Germany, which boasted the long-straight to Turn Six, that they were missing out and the timesheets support this. Daniel Ricciardo was in the top four of the quickest first and third sector times in both qualifying and the race, but he was only sixth fastest through the middle sector on Sunday.
Mercedes are likely to still have a large advantage over Red Bull between the final turn and Turn One – Nico Rosberg was 10km/h faster through the qualifying speed trap than Ricciardo at Hockenheim – but around the back of the circuit watch out for Red Bull pulling back crucial tenths. It could be very close when the watch stops at the line.
WE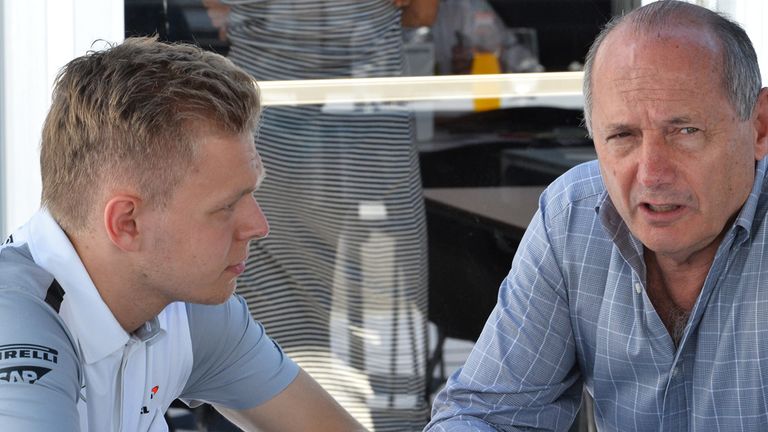 Where's Kevin Magnussen at?
Midway through his first campaign in F1, Kevin Magnussen already appears to be enduring a nasty case of Second Season Syndrome. The youthful panache of winter testing and the Australian autumn has been overtaken by the crushing disappointment of McLaren's season, their second Annus horribilis in succession which thus makes it a heavier blow than the first. One bad season can be put down to bad luck and one bad strategic call (the team's decision to embark on revolution and abandon evolution in the winter of 2012 must now be considered one of the most spectacular F1 own-goals in the last ten years), but two? And what happened to the notion that the MP4-29 would be a malleable building-block car, designed to incorporate a steady stream of improvements as the year progressed? McLaren are a team of questions and no answers at present.
And far from advancing over the season, McLaren, like Magnussen, have gone backwards. Third or fourth fastest at the start of the year – particularly so during testing – they have fallen to a mere sixth in the Constructors' Championship. No wonder Magnussen already looks worn down. The expectation, widely bandied about at the start of the year, that the young Dane, he of the 'phenomenal pace', would 'blow Button away' after a bedding-in period of five or six races has gone the same way as the 'building-block' billing. He's level with Button in qualifying at least but in the races he's eight-two down and trails 37 to 59 on points. 'Should have done better' isn't that far behind 'could have done better'.
Just a year ago, Sergio Perez was summarily dismissed from McLaren after just a single season and that recent precedent could be construed as an implicit warning to Magnussen. Yet McLaren are hardly likely to jettison two young drivers in as many years, not when it's clear that car design remains their chief concern. Nor are they likely to be inclined to ostracise Magnussen when Button's future remains so uncertain (and, in the long-term, so limited). But that's not to say that Magnussen isn't under pressure. Since March, at least three young drivers – Daniel Ricciardo, Valtteri Bottas and Daniil Kvyat - have overtaken Magnussen in the up-and-coming stakes. As McLaren wrestle with fears that the causes of their slump have become embedded into their core, reassurance that the young driver they have staked their future on is the real deal would be a welcome fillip indeed.
PG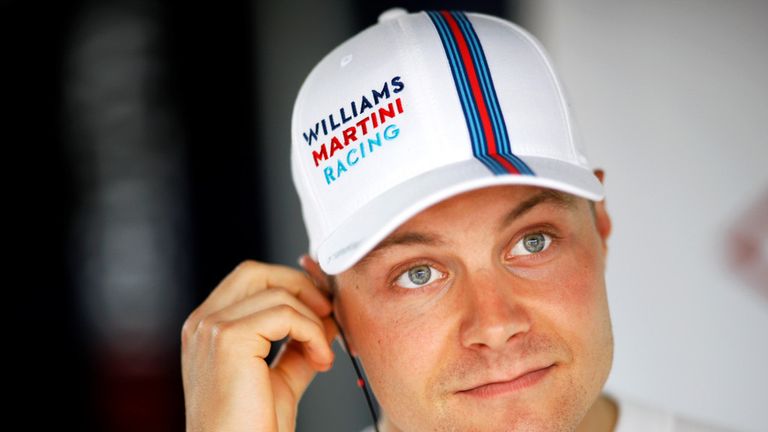 Who's favourite for third now?
Three podiums on the spin have made the bookmakers sit up and take notice of in-form Valtteri Bottas. The Williams driver is now fifth in the standings, one place above Sebastian Vettel, and has racked up over three times as many points (91) as team-mate Felipe Massa (30).
The Brazilian has been unfortunate, of course, but Bottas's recent exploits see him sandwiched between two multiple world champions in Fernando Alonso and Vettel, so he's now in contention to be the 'the best of the rest' come the chequered flag in Abu Dhabi.
With Mercedes having won nine of the ten races in 2014, Sky Bet are offering odds on which driver will score the most points beyond Lewis Hamilton and Nico Rosberg, and Valtteri has come in from 7/1 to 11/4 this month – a measure of his fine form. That makes him more likely to finish third than Ferrari's Alonso (100/30), but Red Bull pair Daniel Ricciardo (5/4) and Vettel (9/4) remain the main contenders to finish up closest to the dominant duo, who are inseparable in the Drivers' Championship odds at 10/11 apiece.
JC