Ferrari in profile
Last Updated: 08/02/16 3:58pm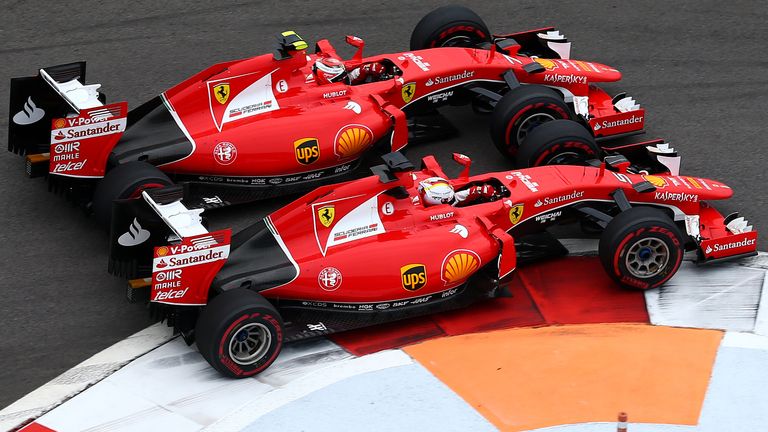 Ferrari is the most charismatic name in Formula 1 and its team, Scuderia Ferrari, are the most successful in the history of the sport, having won 16 constructors' title and 15 drivers' titles in all.
And in 2016, it's realistic to believe that more honours may follow for the team which is reckoned to put the 'F' into F1.
After a successful and encouraging 2015, in which they won three races after a dismal 2014 campaign that was Ferrari's first winless year since 1993, the Scuderia are expected to mount a major challenge to Mercedes' recent dominance.
As the only team on the grid to have a lineage right back to the very beginnings of the World Championship in 1950, Ferrari occupy a special place in the sport and are out on their own as its most successful, and famous, team.
They have a glittering record, with more world championships and race victories than any other marque.
That's not to say that Ferrari's F1 history has been one glorious, uninterrupted success story: their 'Tifosi' fans famously had to endure a 21-year wait, and some alarming slumps in form, before another drivers' title finally arrived more than two decades after Jody Scheckter's 1979 triumph.
Yet once that millstone was lifted in 2000 by the 'dream team' of Jean Todt, Ross Brawn, Rory Byrne and Michael Schumacher success continued to follow success and the team's reputation was restored to the level attained during their peak years.
In more recent times, Ferrari have invariably still been in the thick of the drivers' title chase - triumphing with Raikkonen in 2007 but suffering final-race heartache with Massa in 2008 and then Alonso in 2010 and 2012.
Even arguably the strongest driver pairing on the grid in 2014 of Fernando Alonso and Kimi Raikkonen failed to make up for the F14 T's lack of pace as the famous road car maker were left behind by rivals Mercedes in turbo engine development.
Fed up waiting for another championship after five frustrating seasons, Alonso has since departed for McLaren, allowing the team to bring in Sebastian Vettel and plan for the future. 
But even Vettel's three 2015 victories and the team's solid respectability will do little to quell the demands of the Tifosi. A champion team needs championships. And Italy demands nothing less.