Force India in profile
Last Updated: 21/01/16 5:34pm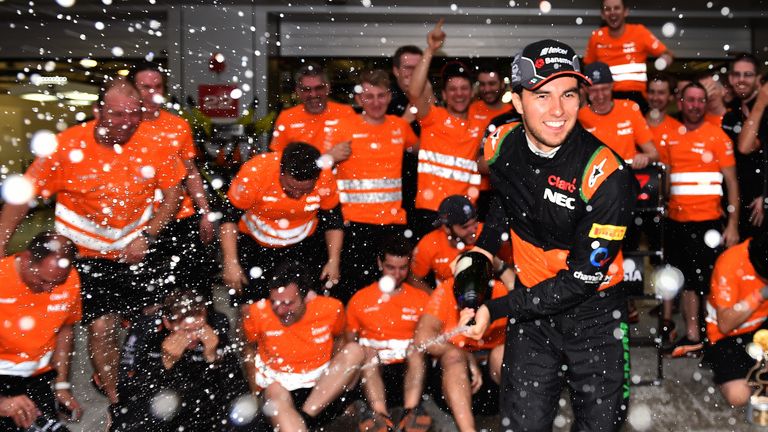 After the best season in their history in 2015, Force India will be looking to build - and even improve - on their fifth-placed finish in the Constructors' Championship when the new 2016 season commences.
The introduction of a 'B-spec' car midway the campaign propelled the team up the grid with Sergio Perez's podium in Russia a standout result that prompted some of the most jubilant celebrations of that year.
The continuity of the team's driver line-up into 2016 – with both Perez and Nico Hulkenberg retained – ought to pay the team a useful dividend and, with Mercedes power on their side, more podiums should be within their range. Perez's Russian GP podium was only Force India's second top-three result since Giancarlo Fisichella's giant-killing runner-up finish to Ferrari's Kimi Raikkonen at Spa in 2009.
It's easy to forget now that in 2008, when Indian business mogul Vijay Mallya completed his takeover of the former Jordan, Midland and Spyker team, the squad were propping up the back of the grid.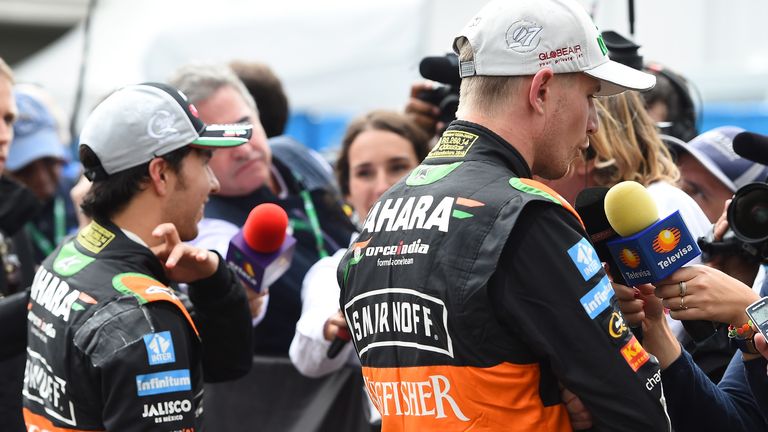 Mallya famously stated at that relaunch that he wanted the new-look outfit to claim a podium finish at his country's inaugural grand prix when it was held in 2011 - an ambition that at the time seemed a pipedream. The team would finish ninth - out of 10 - in the constructors' standings that season but the following years saw substantial progress, with the team finishing either sixth or seventh in the Constructors' Championship between 2010 and 2013.
With the pattern maintained into 2014, when they were sixth, and 2015, when they went one better, the team are, as the name suggests, clearly establishing themselves as a force to be reckoned with in F1.