Williams in profile
Last Updated: 21/01/16 5:21pm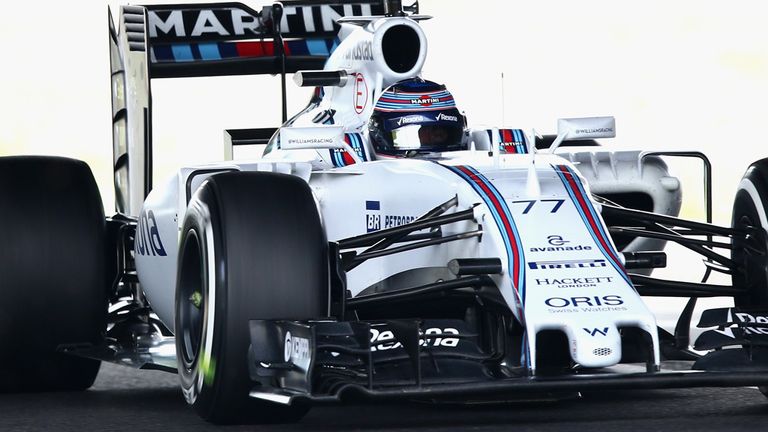 After nearly a decade in the doldrums, fallen superpowers Williams continued their resurgence in 2015.
There wasn't the highs of pole position we saw in 2014, and the number of podiums more than halved, though they did manage to hold onto third in the Constructors' Championship.
Hard as it probably is for some of F1's younger fans to imagine, but there was a time, not so long ago, when Williams were sitting pretty. It was a time when their level of domination was on a par with that achieved by Red Bull and Mercedes in recent years.
In fact, there wasn't just one but three ages of Williams: the turn of the 1980s, the middle years of that decade and then a five-year spell in the 1990s when Sir Frank's team piled up success like it was going out of fashion. Which, thinking about it, was precisely what happened to them in subsequent years. There was Pastor Maldonado's win in the 2012 Spanish GP but in 2013 they were a dismal ninth in the Constructors' Championship and the victory at Barcelona remains the team's solitary success in the last decade.
Then again, it wasn't as if Williams achieved instant success when they first entered the sport and Frank Williams were bywords for struggle against the odds. Running his operation from a phone box at one stage, Williams first entered F1 in 1969 but had to wait a decade before he finally started to reap his reward.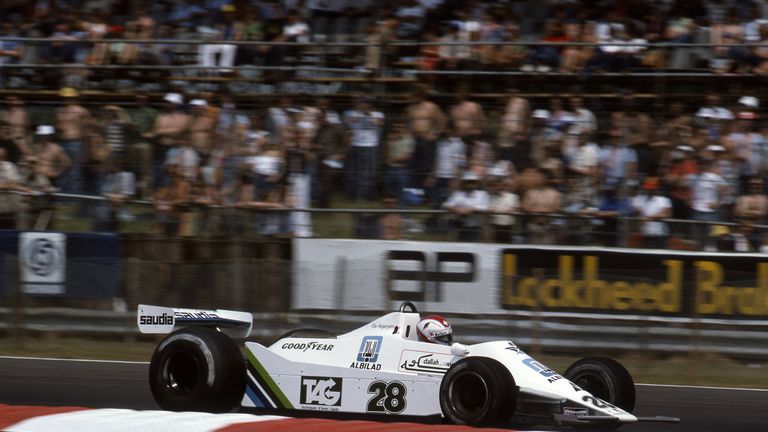 The breakthrough came after two crucial changes. Firstly, Williams persuaded engineer Patrick Head to come on board while he also landed a lucrative sponsorship deal with Saudia Airlines. Head's FW07 was immediately on the pace when introduced in 1979, with Alan Jones taking the title the following year. Two constructors' titles also came the team's way in this period while Keke Rosberg won the World Championship in 1982.
Williams' second run of success occurred in the mid-1980s after they secured a Honda engine deal, with Nelson Piquet and Nigel Mansell duelling for glory and creating headlines aplenty. Two more constructors' titles came the team's way, while Piquet became World Champion in 1987. Either he or Mansell should really have won it the year before as well, but their squabbles enabled Alain Prost to stay in touch - the McLaren driver then cashing in when Mansell's tyre failed in iconic fashion during Adelaide's season finale.
With Piquet then departing, Honda went with him. But, once again, Williams didn't spend too long in the lurch - their new partnership with Renault subsequently proving the most successful in the team's history. Five more constructors' titles were to come in the 1990s, with Nigel Mansell, Alain Prost, Damon Hill and Jacques Villeneuve all scaling the heights of success. It's a run that took in technical innovation (they led the way in the field of active suspension, before its cleverness saw it promptly banned) but also tragedy, with Ayrton Senna losing his life in a crash during the 1994 San Marino GP.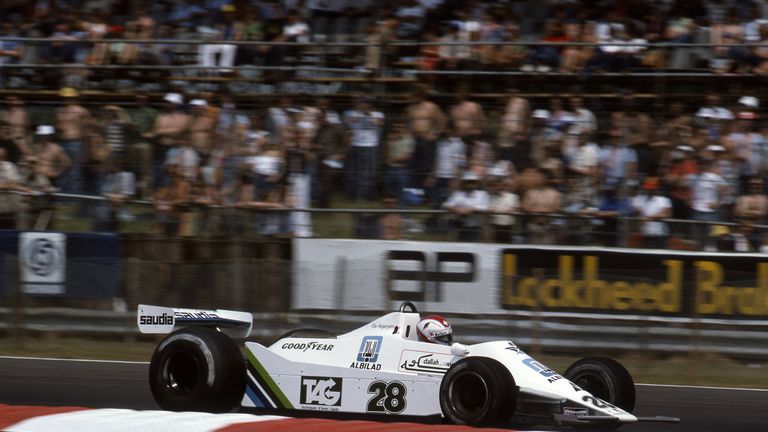 There was no reason for Williams to greet the 21st century with anything other than optimism when BMW came on board in 2000, but things didn't work out as they had hoped. Granted, the timing was unfortunate - the Michael Schumacher/Ferrari partnership was just about to cast a deep, dark shadow upon all of its rivals - and while there were flickers of promise at times (and excitement as well from Juan Pablo Montoya) a disappointing 2004 season suggested that momentum was ebbing. By the middle of the following year, the plug had been pulled.
And despite standing second only to Ferrari in terms of success, Williams have since struggled. Given how much of their success came after he was rendered quadriplegic in a road accident early in 1986, it's easy to overlook the effect that ordeal might have had on the team boss. Now in his seventies, Sir Frank remains in charge, although it's his daughter Claire who spends more time at races. The team's spiral downwards also coincided with Head's decision to step back from a hands-on role, with current Red Bull design chief Adrian Newey also instrumental in their 1990s successes before departing for McLaren.
Flitting between engine suppliers almost by the season in recent times, Williams have now settled on Mercedes-Benz, a decision which was to prove a masterstroke for 2014 when the Mercedes engine was a class apart, heralding Williams' regular return to the podium and third place in the Constructors' Championship ahead of Ferrari and McLaren.
However, they couldn't build on that momentum in 2015 and slipped behind Ferrari, although Red Bull's woes saw them hold onto third in the standings.
The goal for 2016 has to be achieving their second victory since 2004.