BATE v Bayern Munich preview
Bayern Munich take on BATE Borisov in the UEFA Champions League on Tuesday night with both sides winning their opening games.
Last Updated: 02/10/12 12:30pm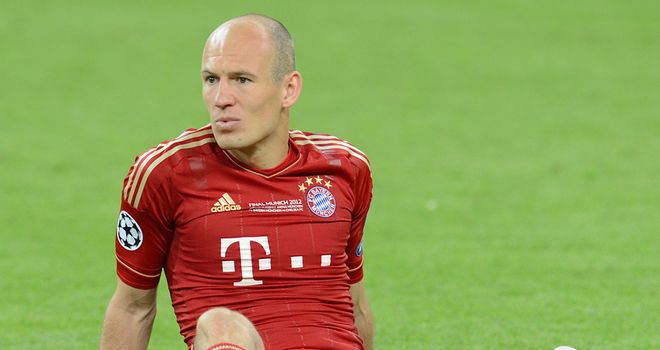 Bayern Munich flew out to Minsk on Monday in preparation for Tuesday night's Champions League clash with BATE Borisov with the critical words of their director of sport Matthias Sammer ringing in their ears.
After nine wins in a row in all competitions, the last thing Bayern's players may have expected to hear was criticism, but that is exactly what they got from Sammer on Saturday after a 2-0 win at Werder Bremen.
Sammer raged at the way the team had performed for much of the game before two late goals earned them victory.
"In truth, it was a load of rubbish for a long time," said Sammer. "Until we made it 1-0, we did far too little and you have got to say so quite clearly."
Sammer's outburst was aimed at rattling the team and ensuring they do not fall into a false sense of security, and it has been welcomed by his boss, Bayern's chairman Karl-Heinz Rummenigge.
"I was very pleased with what Matthias said at the weekend," he told Sport1 television from Munich airport prior to boarding the charter for Belarus.
"It did not come as such a surprise," added captain Philipp Lahm. "Everybody knows that we did not play well.
"We are warned, not only by Matthias Sammer, but also by what happened last season, that we must not throw away our advantage again."
Last season will also have taught Bayern that they need fear nobody in Europe, having made it all the way through to the final.
Lahm is keen on repeating that run and making it 10 wins in a row since August.
"We want to maintain our perfect start in the Champions League too," he said. "Then we would have six points and it would be hard to knock us down from the top again."
Bayern left Arjen Robben behind due to injury as a 19-man squad left the Bavarian capital for Minsk.
They will come up against a familiar face with former Stuttgart and Arsenal forward Aleksandr Hleb the big name in the BATE side.
And he is predicting a tough night for the Bavarians.
"The pressure is on Bayern as they are the favourites," he told bundesliga.com. "It will be difficult, they're a fantastic team, but anything is possible."
BATE could not have imagined a much better start to their own Champions League campaign than a 3-1 win in Lille, meaning they go into Tuesday's tie ahead of Bayern at the top of Group F on goal difference.
"I want to help the team achieve their goals and maybe even make a bit of Belarusian football history in the process," added Hleb.
"We're just trying to take it step by step and we'll see how far we've got after the six matches.
"We're not looking too far ahead as we know that other teams, in particular Bayern and Valencia, are favourites in this group."