Faroes reign over Estonia
Faroe Islands claimed a rare competitive victory as they secured a shock win over Estonia.
Last Updated: 07/06/11 10:58pm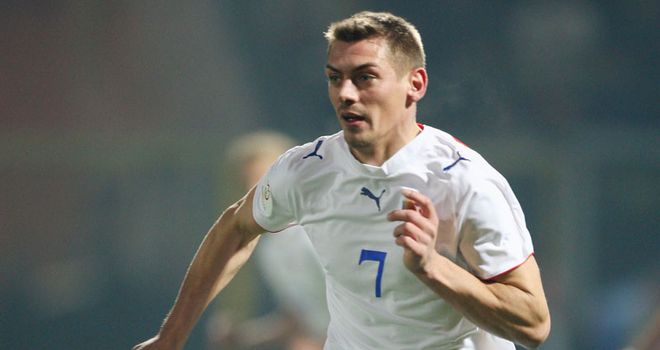 Faroe Islands claimed a rare competitive victory as they secured a win which effectively ends Estonia's hopes of qualifying for Euro 2012.
Ten months after blowing a 1-0 lead against the same opposition, when Estonia scored twice in stoppage-time to win in Tallinn, the Faroes this time built a lead and successfully defended it.
Both teams finished with 10 men, but the goals came before the red cards so Estonia, who lost Sander Puri early in the second half, could have few complaints.
They gave away two penalties, the first just before half-time and the second very soon after the interval, and were punished on each occasion.
Frodi Benjaminsen converted the first after Puri, who received his first yellow card, had fouled him.
Benjaminsen took responsibility for the second penalty in the 47th minute too, after Dmitri Kruglov had impeded Christian Holst.
Although goalkeeper Sergei Pareiko read Benjaminsen's intentions and blocked the ball, Arnbjorn Hansen slammed home from six yards.
The defeat in August was painful for the Faroe Islands, but a first win in Group C was sweet on Tuesday.
Tussle
The tussle in Toftir began with Estonia in the ascendancy, Konstantin Vassiljev slashing a 35-yard shot at goal inside the opening minute, which Jakup Mikkelsen caught before Kaimar Saag fired wide.
Mikkelsen was kept busy, and did well to block a close-range volley from Taavi Rahn as Estonia probed for the early breakthrough.
He repelled another effort from Sergei Zenjov before the Faroe Islands threatened at the other end, Rahn blocking Holst's shot before a header from Hansen was fumbled by Pareiko.
The opening goal jolted Estonia, who twice threatened an equaliser before the break but Kaimar Saag and Rahn both cleared the crossbar.
The shuddering blow of sliding two goals down to the minnows was compounded by the loss of Puri in the 56th minute after a second bookable offence, a foul on Pol Justinussen.
Estonia still had chances to narrow the hosts' lead, but Mikkelsen refused to be beaten, and when Justinussen was red-carded in the 89th minute it was too late to have any significant bearing on the game.
Faroe Islands had just a single point from their campaign heading into the game, from a draw with Northern Ireland. Estonia had seven and remain on that mark, four points behind Slovenia with three games remaining.
After a 3-0 defeat in Italy on Friday, though, and this terrible result, they appear certainties to watch next summer's finals from home.