Kwesi Appiah tells Ghana to keep their focus in ACN quarter-final with Cape Verde
Kwesi Appiah has warned Ghana about complacency when they face Cape Verde in the African Cup of Nations quarter-finals.
Last Updated: 01/02/13 1:32pm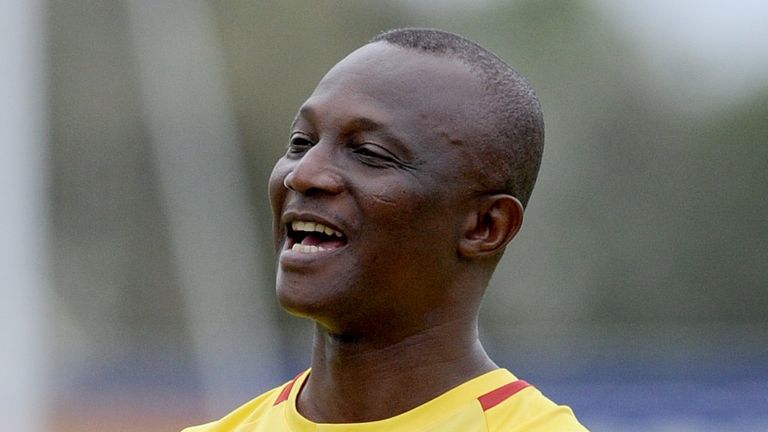 Ghana coach Kwesi Appiah has warned his side against complacency when they face Cape Verde in the African Cup of Nations Cup quarter-finals on Saturday.
Cape Verde have reached the last eight on their competition debut and now face four-time champions Ghana in Port Elizabeth.
The Black Stars claimed top spot in Group B but Appiah has called for more intensity from his players if they are to reach the final four.
He told GhanaFa.org: "I have drawn their attention to the fact that Cape Verde can be a threat and it is important that they all focus on them and take each game as it comes.
"We need to do extra work and the players need to fight more than what they've done already."
The two sides met in a friendly in Portugal last November, with Ghana triumphing thanks to a goal by Mubarak Wakaso in the 1-0 win.
However, Appiah has seen much improvement in the Blue Sharks in the past few months.
He said: "I have always said that even though we won 1-0 in Portugal in a friendly game and looking at the games they've played so far, I totally believe they are a strong side and it's not going to be easy."
The Ghana Football Association (GFA) has also denied they tried to fix the result of their group tie with Niger ahead of Saturday's game.
The Black Stars won 3-0 to progress to the quarter-finals but sections of the Ghanaian media reported the GFA attempted to bribe Ghana-born Niger defender Kofi Dankwa to put in a poor performance.
A statement on the GFA website said: "The GFA wants to state emphatically that there is no iota of truth in the report and it is the reckless imagination of the authors.
"The GFA is extremely disturbed that at a time the country is solidly behind the Black Stars to bring home the Africa Cup, a tiny minority of journalists would engage in such nation-wrecking activity.
"We want to assure the people of Ghana that the team is focused on the campaign of the Africa Cup of Nations."