Conte determined to win
Juventus coach Antonio Conte is worried by his side's busy Serie A and Champions League schedule over the next week.
Last Updated: 09/02/13 1:46pm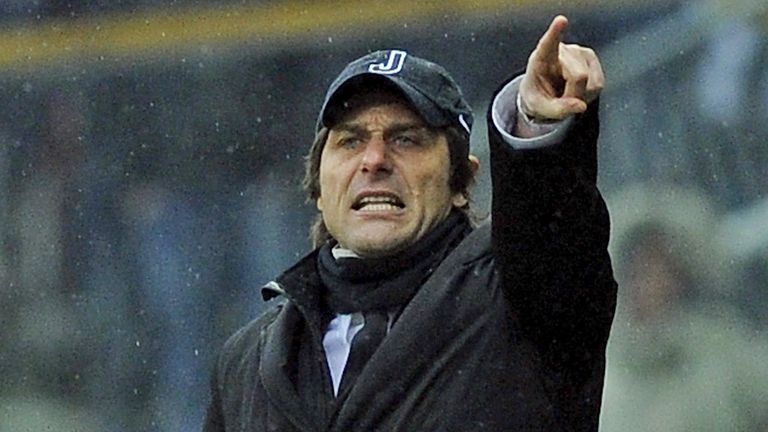 Juventus coach Antonio Conte is worried by his side's busy Serie A and Champions League schedule over the next week.
The Bianconeri fly to Glasgow for a Champions League meeting with Celtic just 24 hours after taking on Fiorentina in Turin.
Both games are certain to take a lot out of Conte's players, who are chasing a Serie A and European double, before a demanding league game at Roma completes a hectic week.
The Juve boss told Gazzetta.it: "We'll make sure we don't lose any sleep because we have to go again at Roma on Saturday.
"Normally they would have let us play that game on Sunday night or even on Monday. What's the rush to play another league game?
"I don't want to be controversial, it just worries me that we will play three games in seven days."
Defeat to Vincenzo Montella's ambitious Viola could allow Napoli to catch Juventus at the top of the table should they beat Lazio on Saturday evening.
"A few paths intersect tomorrow," Conte added. "Fiorentina are chasing a Champions League place while Lazio and Napoli are fighting us for the Scudetto, which is a big challenge."
Midfielders Claudio Marchisio and Simone Pepe are joined by defender Giorgio Chiellini and striker Nicklas Bendtner on the sidelines, while Leonardo Bonucci sits out the second game of a two-match ban.
"I've never really felt any rivalry with Fiorentina," Conte added. "They feel that more in Florence and we must not let ourselves take a provincial outlook.
"Playing against us is the greatest game of anybody's life, not just for Fiorentina."
Montella, conversely, recognises a fervent desire from the Tuscan public to end a nine-game hoodoo against the Italian champions.
He told juventus.com: "Our rivalry with Juventus is a sporting one, a healthy and exciting one. But we have to turn the sporting rivalry into energy without becoming arrogant.
"We must always remember that is just a game of football. We have to prepare well because the whole city is looking forward to it, but we can't let the attention consume us.
"We have to bring all our best qualities to the game and we will not prevail if we are missing a trick because Juve are very strong.
"Over the last two years they have proven to be the best side in the country.
"We play football in a different way and I'm not saying one is right and one is wrong, just that people like to do things differently."
Striker Giuseppe Rossi is six weeks away from recovering from injury while Ahmed Hegazi and Michele Camporese stay on the treatment table, with midfielders Alberto Aquilani and Giulio Migliaccio serving one-match bans.