Sheffield Wednesday boss Dave Jones defended his record as manager following defeat against Watford
Dave Jones defended his record as Sheffield Wednesday boss after watching his side capitulate at home to Watford.
Last Updated: 28/11/12 12:08am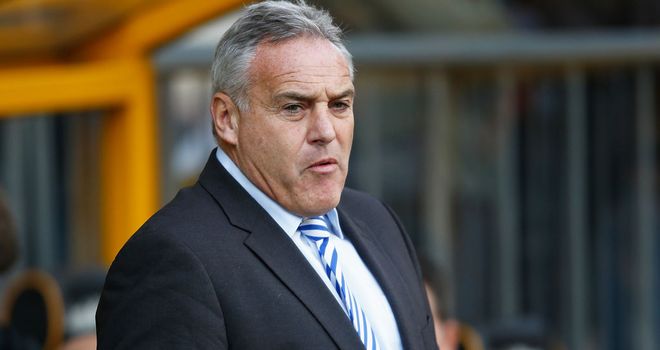 The Owls surrendered an early lead, missed a penalty and then capitulated as they lost for the fifth game in a row, leaving Jones, who guided them to promotion from League One last season, under severe pressure.
A run of just two victories from 17 league and cup matches has left the Yorkshire side struggling in the relegation zone but Jones, who was roundly booed by the home fans, went on the defensive and insisted that a change in manager was not the way forward.
"Look at my record - I've never been in this situation before," he said.
"We're going through a very rough time. We've got to come out fighting and be strong and be brave.
"If people think somebody else will do a better job, go get him. And if he doesn't do it, then what? Go and get someone else?
"How many managers has this club had in the last 10-15 years? Ten or more? Chopping and changing isn't the right answer."
The former Cardiff boss, who took over from Gary Megson in March last year, insisted he had not lost the dressing room or any of the managerial know-how which saw him take the Bluebirds to within a whisker of promotion from the Championship two seasons running.
"I have not become a bad manager overnight and this thing about losing the dressing room makes for a nice line, but it's not the case."