Transfer News: Chelsea midfielder Nemanja Matic admits he almost joined Middlesbrough
Last Updated: 11/03/14 2:46pm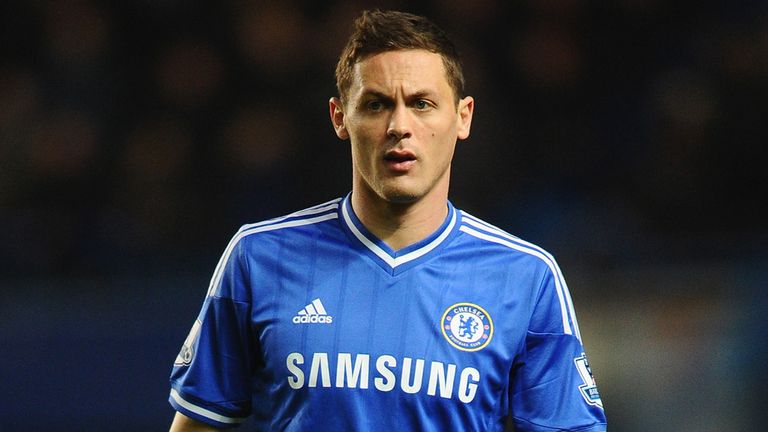 Chelsea star Nemanja Matic admits he came close to joining Middlesbrough earlier in his career, before he first moved to Stamford Bridge.
The 25-year-old Serbian midfielder re-joined the Blues in January from Benfica in a £26million deal. This came after he had originally been sold to the Portuguese club by Chelsea in 2011 as part of the David Luiz transfer.
But when Matic was at MFK Kosice, he was taken on trial by Middlesbrough after being recommended to them by Allen Bula - now Gibraltar boss - who was youth boss at the Slovakian club at the time.
"The club was okay, they were in the Premier League at that time with some good players like Stewart Downing and Robert Huth," he told Chelsea's official magazine.
"I don't know why it didn't happen – I went to join up with the national team and the clubs were supposed to talk, but I never heard any more about it.
"Who knows what would have happened if I signed for Middlesbrough – would I be here today? All I know is that I am a Chelsea player now and very happy to be here. 
"I am 25 and I hope the best years of my career are going to be here." 
Matic admits he looks up to Chelsea starwart Branislav Ivanovic, who he says is his country's equivilent of David Beckham.
"Branislav is a very good man. Everyone here likes him a lot and it is the same in the national team," he continued. 
"We have lots of young players in our country's squad and they look up to him like an idol. It's good to have someone like him.
"We are only a small country, but for us Serbians I would say Branislav is a bit like David Beckham in England! In Serbia he is a king!"