Barcelona can rely on Luis Suarez to deliver in big games, says Guillem Balague
Guillem Balague says Uruguayan getting back to his best
By William Esler
Last Updated: 27/04/15 1:20pm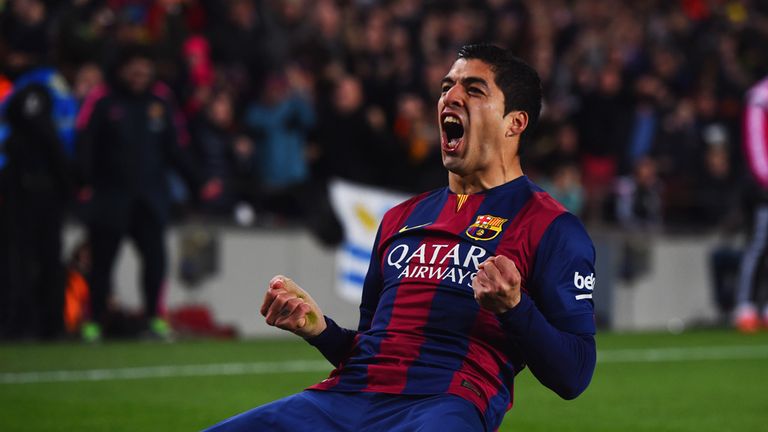 Guillem Balague believes Barcelona can now rely on Luis Suarez to deliver in big games as the Uruguayan rediscovers the form that saw him light up Liverpool.
A ban picked up at the World Cup in Brazil delayed Suarez's Barca debut until October's El Classico, but the £75m signing failed to hit the ground running with just two goals in his opening 10 games.
However, six goals in his last six appearances for the club have seen some in the Spanish press dub Suarez the heir to Samuel Eto'o and Balague believes the striker is back to his best.
"Not only did he score against PSG, but also against Real Madrid, against City – in the big games you know you can count on Luis Suarez and that is good news," Balague told Sky Sports News HQ ahead of Tuesday's Champions League quarter-final deceider against PSG.
"It is also good news that Lionel Messi is on top form as well and that relationship with Suarez is something that is working. Add to that mix Neymar, maybe not the name of the season - he started the season much better but is faltering a little bit, but is still influential.
"Those three are what Barcelona are about now. It used to be about the midfielders, about Andres Iniesta, about Sergio Busquets, about Xavi, but not anymore. Now it is much more direct, but as long as with those direct balls or quicker way of getting to the box you get Messi, you get Suarez, you get Neymar, they feel they are in a position to win anything."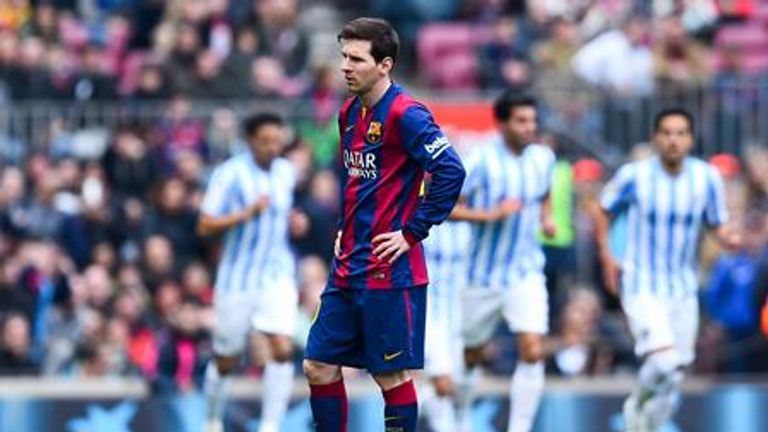 However, Suarez's new starring role has seen Messi's goal scoring instincts stifled as he drops into a deeper role.
"He is 27 and he has just scored his 400th goal, but we have seen him dropping deeper and deeper," Balague added.
"It is a little bit of the manager and the player – Messi realised at the weekend against Valencia that he needed to be in the midfield so dropped deeper.
"Sometimes he plays as a number nine and he did tell Luis Suarez when Suarez was playing at number nine 'move to the wide areas', and later on in the season he told him 'I feel better if you go in the middle and I go wide'.
"Messi decides a lot of the time what he is doing and Luis Enrique applies that to the football of Barcelona. But I just feel it is a bit of a waste to have Messi so deep when in him you have maybe the best striker in the world still."