Frings agress MLS move
Long-term Werder Bremen captain Torsten Frings has agreed a Bosman deal with MLS outfit Toronto FC.
By Thomas Zocher & Gerrit van Leeuwen
Last Updated: 01/07/11 4:28pm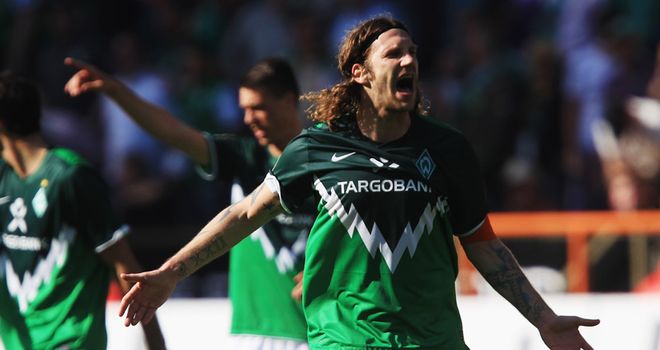 Long-term Werder Bremen captain and former Germany international Torsten Frings has agreed a Bosman deal with Major League Soccer outfit Toronto FC.
The versatile midfielder has signed a deal until December 2013 at BMO Field and will therefore carry on as a professional in the game.
There had been speculation the 34-year-old could retire, but has agreed a deal in the USA on the advice of a German legend.
Frings told kicker-Sportmagazin: "I first came in touch with Toronto FC via Jurgen Klinsmann. He just told me good things about the club. Then I soon came to the conclusion I want to be at Toronto FC and help the club improve.
Lucrative
"I had several offers and enquiries from clubs in Europe, in the United States, in the UAE as well as from the Bundesliga.
"Some looked lovely, some appeared lucrative. Anyway it was the challenge of playing overseas that tempted me most. I was impressed and the whole package was just right."
Toronto have also agreed a deal with former PSV Eindhoven striker Danny Koevermans, who had been linked with Birmingham.
Koevermans said on the website of his agent, Sportpromotion: 'I am very happy with this transfer, it was really great how the club welcomed me.
"I hope I can have a major contribution to the club this season."