Magath criticism for Helmes
Wolfsburg boss Felix Magath has left Patrick Helmes in an uncertain position regarding his future.
By Thomas Zocher
Last Updated: 05/09/11 8:19pm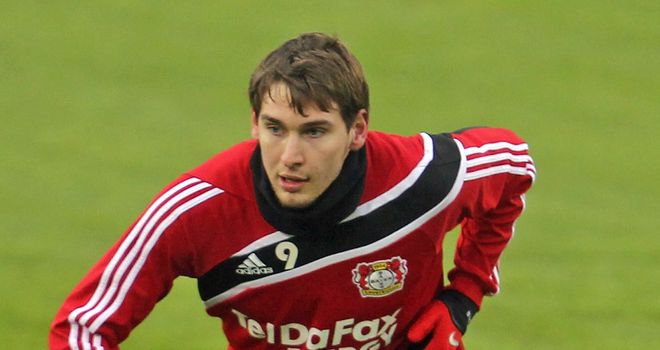 Wolfsburg manager Felix Magath has left Germany international Patrick Helmes in an uncertain position regarding his future.
The striker was reportedly close to leaving Volkswagen-Arena in the summer transfer window, but a deal for the former Bayer Leverkusen man did not materialise.
Magath, though, does not seem overly impressed with Helmes and has criticised the player's fitness levels.
Magath told BILD: "He has got some deficit in terms of running. And if one is not good at something, he has to practice.
Important
"I am actually unable to predict if he is to return to the first-team training (soon)."
Gerd vom Bruch, Helmes' agent, told BILD: "What is actually taking place at Wolfsburg is nothing short of being purely arbitrary.
"Mr. Magath is destroying the funds of the club and I am pretty sure such a major company like Volkswagen does not treat employees that way. Felix Magath is just cynical."
Competition for places increased at Wolfsburg in the summer transfer window, with Swedish forward Rasmus Jonsson arriving from Helsingborg on a three-year deal at the end of August.
He said: "This transfer is an important stage of my career because the Bundesliga is one of the biggest leagues in Europe."