Brown doubts duo return
AFC Wimbledon manager Terry Brown would love to re-sign Billy Knott and George Moncur but doubts his chances of doing so.
By Chris Galea
Last Updated: 07/06/12 9:30pm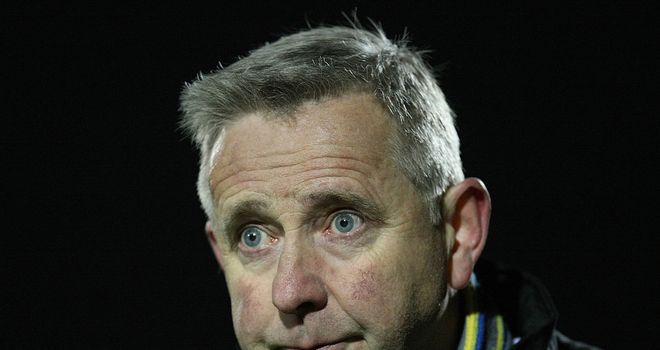 AFC Wimbledon manager Terry Brown would love to bring influential loan duo Billy Knott and George Moncur back to the club next season but doubts his chances of doing so.
The two young midfielders from Sunderland and West Ham, respectively, made telling contributions as the Dons finished comfortably in mid-table during their first season in the Football League.
However, Brown thinks both are expected to test themselves at a higher level next season after proving their ability in League Two this term.
He told Sky Sports: "I think that both Billy and George are highly thought of at their respective clubs and the former is off to Hong Kong now with Sunderland.
"It is an important trip for him and he needs to have a good tour out there to show that he is ready for the next step in his career there.
Improvements
"George could have easily won the young player of the year award here as well because although Billy catches the eye a bit more, George is a proper work-horse and both played a big part in us maintaining our presence in the Football League.
"I believe that both of the lads will be loaned out again, but to League One clubs and I am delighted for them if that is the case because they deserve to test themselves at the next level."
Whilst numerous clubs have already started to assemble their squad in preparation for next season, Brown revealed that off-field activities will play a large part in their spending power this summer.
He said: "One of the issues that we do have at the club at the moment is to meet the Football League requirements, which means that we have to make a number of improvements at the ground.
"One, if not two, of them is to build stands and we've already got one being built at the Kingston Road End, but we may also have to build another one on the east side of the ground, which would require a significant amount of money.
"So, we are still juggling the figures at the moment and trying to come up with a budget which enables us to be competitive in this league next season."