Diego to stay at Wolfsburg
Wolfsburg's Diego has dismissed rumours linking him with a return to his homeland in Brazil.
Last Updated: 10/06/12 4:19pm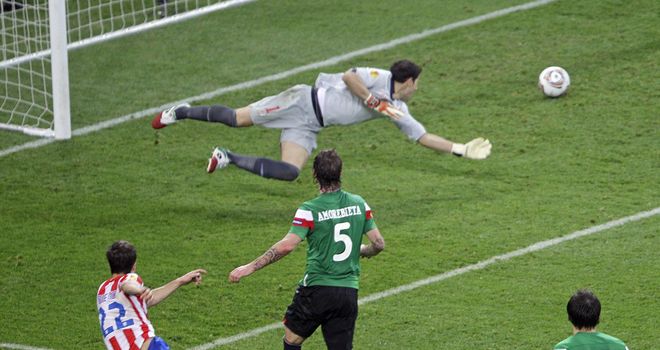 Wolfsburg forward Diego has dismissed rumours linking him with a return to Brazil but admits he would play there again.
The 27-year-old started his career with Pele's old club Santos, but moved to Europe, where he has played for some of the continents biggest clubs.
Last term he was loaned out to Atletico Madrid where he was part of the squad that claimed the Europa League to add to his collection of honours.
His enjoyment of the game in Europe means a return home is unlikely for now.
Pecularity
"I intend to return to Brazil one day but I have two years left on my contract at Wolfsburg," said Diego.
"I am feeling very well in Europe. I've played in different leagues and each of them had its own peculiarity but I'm happy with things there [in Europe]."
However, Diego revealed he would like to play for Santos in the future.
"I really want to return to Santos, I am a Santos supporter and I would like to play there again one day," he added.
Recall
Of late, the Wolfsburg attacker has found his opportunities at international level limited, but he still harbours ambitions of putting on the famous yellow jersey.
"I've never stopped thinking about the national team and I've never stopped working with that objective in mind," he continued.
"I dream of playing in the World Cup. I am currently enjoying one of the best moments of my career and of my life. I'm keeping focused in the hope that one day I can win a recall - I believe that's possible."