Hamburg general manager Frank Arnesen has defended fee for Milan Badelj
Hamburg general manager Frank Arnesen has rejected accusations that he could have signed Milan Badelj cheaper.
Last Updated: 08/09/12 10:47pm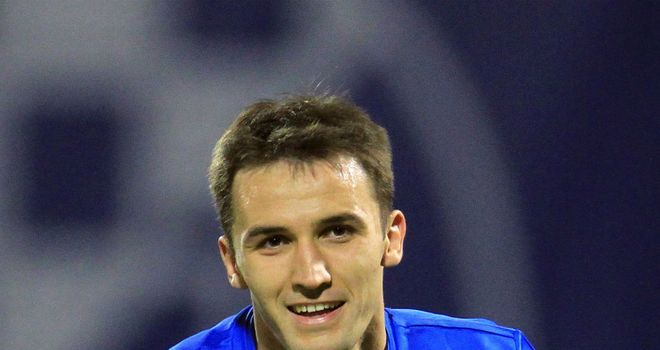 Badelj joined HSV from Dinamo Zagreb for a fee in the region of £3million last month after hiring the services of a second player-agent, Vlado Lemic, to secure the deal.
That prompted remarks from Dejan Joksimovic, another of Badelj's representatives, suggesting Arnesen had cost the Bundesliga club money with his actions.
Joksimovic told Sport-BILD: ""The final deal was a very bad deal for Hamburg because they paid too much of a transfer fee and a second player-agent.
"The contract of the player was about to expire soon. He did not want to sign on and just wanted to link up with Hamburg."
But Arnesen has responded by claiming there was nothing out of the ordinary about his actions.
"There was an offer from Fenerbahce," explained the former Chelsea head talent scout.
"They wanted to pay £3.6m straight. We managed to grab the player cheaper in the end, about £350,000 cheaper. It's a success.
"Vlado Lemic knows the transfer scene in Croatia inside out. I used his knowledge and information. This is a usual thing."