Aston Villa boss Paul Lambert is ready to play his new signings against Swansea
Aston Villa boss Paul Lambert is ready to introduce his crop of unproven summer signings against Swansea.
Last Updated: 14/09/12 6:57pm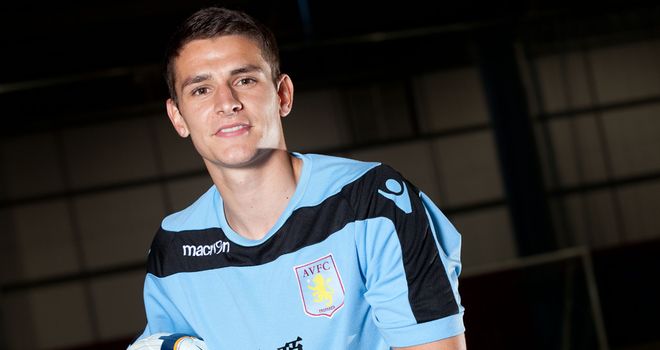 Midfielder Ashley Westwood, striker Jordan Bowery and defender Joe Bennett have been included in the squad following their arrivals before the transfer window closed.
Only Bennett has previously experienced the Premier League, albeit for just 45 minutes with Middlesbrough, but Lambert has urged the trio to grasp their opportunity in the top flight.
Lambert said: "The Premier League is unforgiving. The opportunity is there for them, now they have to go and do it.
"You have to have someone who has the belief in you to give you that opportunity.
"The important thing is they have miles on the clock in terms of playing football. If you play a couple of hundred Championship or League One games, then you know they have played men's football.
"It is not as if the lads have come from academy football and are playing against lads of their own age. They have played against hardened, seasoned pros.
"It is a school of hard knocks which I think is important. They've had to learn their trade and they've played at a young age which indicates they can handle it.
"They just need that opportunity to prove they can do it at a higher level."