David Norris believes that Leeds United are in a good position to achieve promotion
David Norris believes consistency is key if Leeds are to achieve promotion this season.
Last Updated: 17/10/12 4:40pm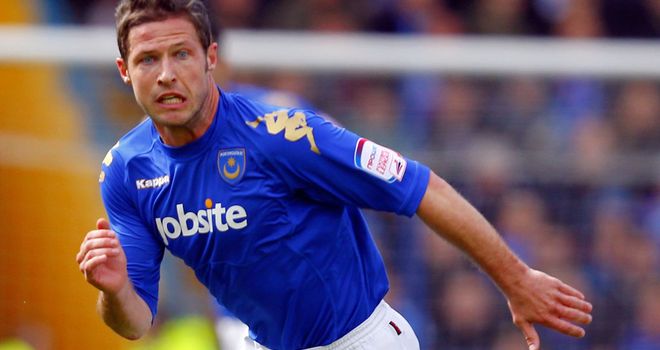 Norris, 31, who returned from injury in Leeds' home win against Barnsley, is quick to highlight the importance of maintaining good form.
Leeds have 17 points from their opening 10 games and lie just outside the play-off places in seventh after taking 10 points from the last available 12.
"I think we're happy with where we are," said Norris.
"The teams that do well and are around the play-offs or the top two (in May) will have been there throughout the season. If we want to have aspirations of being in the play-offs, we're going to have to do the same.
"There'll be games we draw when we should have won, like the Blackburn game. But there has also been games where we didn't play so well but picked up points. It's typical of this league and it's a good sign."
Norris' start to life at Leeds has been mixed. After a promising opening to the season, he suffered a torn thigh muscle which ruled him out for four weeks.
With his midfield partners Paul Green and Michael Tonge picking up injuries, the international break was welcomed by Leeds manager Neil Warnock, but not by Norris.
"It didn't come at an ideal time for me. I'd only just come back and I was raring to get more training time under my belt and a few more games.
"The injury was frustrating but it happened in the last international break so I missed a couple of weeks when we had no games. Timing-wise, if it is going to happen then that's a good time.
"I was pretty pleased with the way I started and, hopefully, I can continue that and the team can continue their good form."
Leeds' solid start has been helped by the impressive form of former African Player of the Year, El Hadji Diouf and Norris has hailed the controversial signing.
"When he first came in he needed match time and fitness but he's shown in the last few games what he's all about and what he's still got," he concluded.
"We all knew he was a good player. He went for £10m at one point so we knew he would have quality. But his hunger and desire to do well and be a team player has impressed me. He's been a great signing so far."