Hull City defender Joe Dudgeon accepts knee operation is essential
Hull City defender Joe Dudgeon has made peace with the fact that essential knee surgery will end his season.
Last Updated: 31/10/12 3:11pm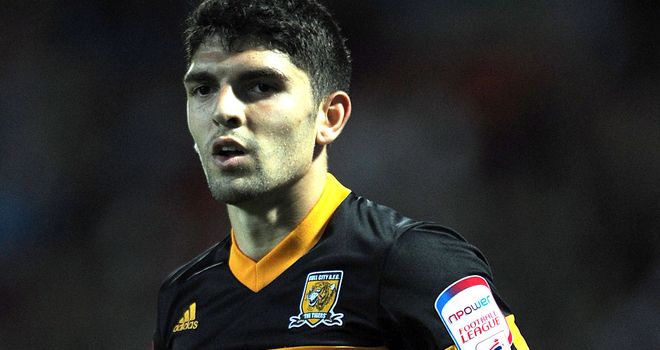 The 21-year-old has been informed that he must go under the knife in order to rid himself of a long-standing ailment.
Dudgeon, who joined Hull from Manchester United in the summer of 2011, hopes that medical intervention at this stage will allow him to bounce back stronger and build towards a brighter future.
"It's a problem I've had for years now but I've been able to deal with it," Dudgeon told the Tigers' official website.
"Then at Leicester (on 23rd September) I got a bit of a knock and we just scanned it to be safe. We found something then and since that incident it's not got any better. Even with rest it's not settled down so we knew something had to be done.
"It was just how major the surgery needed to be and, after speaking to a few specialists, we decided for the long-term that something had to be done.
"Ultimately we knew I'd need the op eventually and with me only being 21, the time frame said I could be back for next season.
"It would be pretty immature to try and play on it and cause myself more damage. This way we get it done and get it fixed for good."