Bayer Leverkusen goalkeeper Bernd Leno has been ruled out after surgery
Leverkusen goalkeeper Bernd Leno has been ruled out indefinitely after undergoing surgery on an elbow injury.
By Thomas Zocher
Last Updated: 31/10/12 6:14pm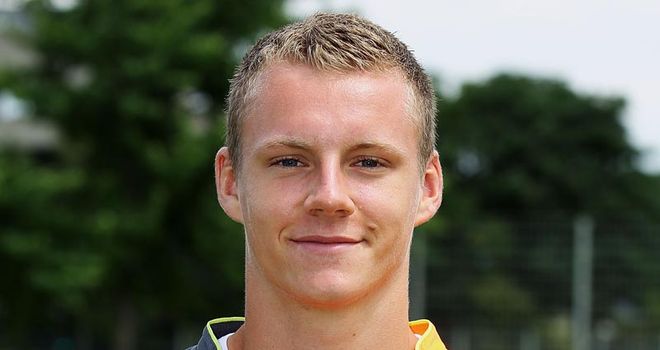 The first-choice keeper has suffered with the problem for some time and the condition was aggrevated during Sunday's 2-1 Bundesliga win at Bayern Munich.
Leverkusen manager Sami Hyppia says the 20-year-old shot-stopper, who has been ever-present for Bayern since August 2011, is unavailable and did not specify when he would return to action.
He told Deutsche Presseagentur: "Bernd Leno is out of action. He has had surgery.
"He was feeling pain over this for some time. He confessed that he felt greater pain after the match against Bayern Munich on Sunday.
"He is not available."
Reserve keeper Michael Rensing, who joined Leverkusen from Cologne in the summer, is expected to temporarily take the gloves in Germany Under-21 international Leno's absence.