Thomas Hitzlsperger has signed a deal to stay at Everton until the end of the season
Everton have annouced German midfielder Thomas Hitzlsperger will be staying with the club until the end of the season.
Last Updated: 12/01/13 10:56am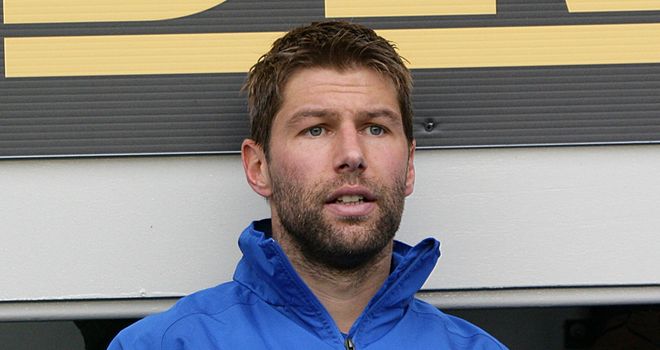 Hitzlsperger, having been without a club since leaving Wolfsburg last summer, signed a short-term contract with the Toffees in October that saw him through to this month.
The 30-year-old former Aston Villa and West Ham player has made seven appearances for the Merseyside outfit so far and, asked about Hitzlsperger's future, Moyes said: "We have decided to keep him on. Thomas is going to stay until the end of the season.
"He has played a few games for us now, and he has been around the block a few times. He knows exactly what is required."
Moyes also revealed keeping Hitzlsperger has allowed him to send youngster Ross Barkley on loan to Leeds.
"Thomas wants to play, like everybody else," added Moyes.
"We've needed him and we will continue to need him with the games we have got in the second half of the season.
"I was thinking about letting Ross go out on loan and Thomas' experience allowed me to do that. I just felt that keeping him was important."