Bundesliga news: Augsburg midfielder Daniel Baier signs new deal
Augsburg have announced that Daniel Baier has signed a two-year extension to his contract with the Bundesliga club.
By Thomas Zocher
Last Updated: 27/01/13 10:15pm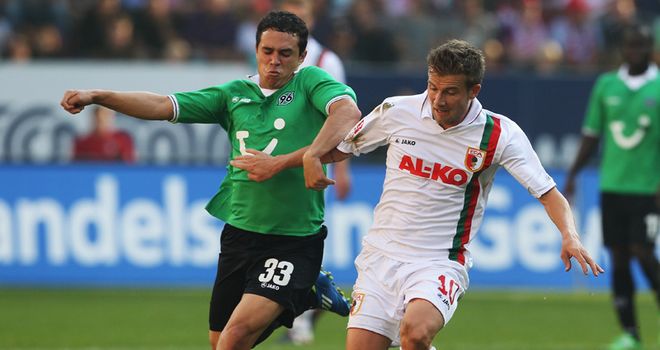 Baier already had 18 months remaining on his existing deal but the new agreement commits him to the club until the summer of 2016.
And the Bundesliga outfit are delighted to have secured the services of a player who has flourished since his arrival from Wolfsburg in January 2010.
General manager Stefan Reuter told his club's official website: "Daniel Baier is a key player of our team, both as a person and as a player.
"He is not just momentarily behind the club due to his job on the pitch, he is also behind the ambitions of FCA as a club in general. We are happy to have agreed a new deal with him."
Baier said: "I am already into my fifth campaign as player of FCA and able to look back on great experiences with a lot of joy.
"Augsburg as a club and I as a player have made great progress and I am keen to continue this long-term with this new deal."