Blackburn boss Michael Appleton confirms he omitted Danny Murphy from the squad to face Bolton for tactical reasons
Blackburn boss Michael Appleton confirmed he omitted Danny Murphy from the squad to face Bolton for tactical reasons.
Last Updated: 12/03/13 11:00am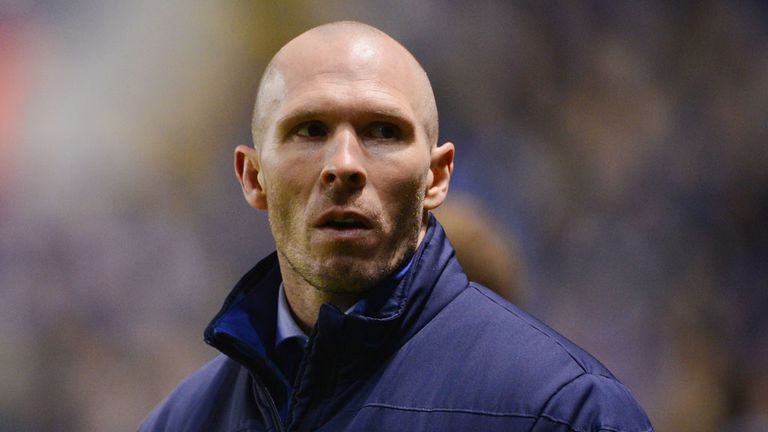 Former England midfielder Murphy joined Rovers on a two-year deal in the summer and retained the club's captaincy following the managerial departures of Steve Kean and Henning Berg.
But Appleton withdrew the 35-year-old with his team 3-0 down at half-time against Peterborough last weekend and replacement David Jones scored as the match finished 3-2.
Wigan loanee Jones started Tuesday night's 1-0 defeat at the Reebok Stadium, where Murphy was not among the 18 on duty.
"It was very tactical," Appleton said. "I just felt that we needed more energy in the middle of the park and David Jones and Jason Lowe proved that for us.
"I knew it was going to be a bit full-blooded and certainly be a bit an end-to-end game, so it was purely tactical."
And Appleton was non-committal over when Murphy can expect a return to the side, although Jones being cup-tied for Sunday's FA Cup quarter-final at Millwall may present an opportunity.
"He's obviously a member of the squad," Appleton added. "He's played pretty much the majority of the season. Every game's different.
"We've got a cup tie on Sunday which is obviously different to the one we played at Bolton and then on the back of that we've got two other Lancashire derbies against Burnley and Blackpool.
"He's a member of the squad, he'll be available and if I decided to pick him then obviously I'll go down that route."
Appleton was also pleased to see Leon Best complete his long road to recovery.
"I was delighted for Leon," Appleton said. "He's been chomping at the bit for a while.
"He may have had an opportunity to get involved on Saturday but he had a little bit of swelling (around the knee), that's why we held him back.
"He's got his 10 minutes and Leon - knowing him as well as I do in the short time that I've met him - he'll be banging on my door, I would imagine, over the next few days and wanting to start."