Swansea loan signing Roland Lamah unhappy to be denied first goal
Roland Lamah insists he will overcome his disappointment of being denied his first goal for Swansea at the weekend.
Last Updated: 11/03/13 4:10pm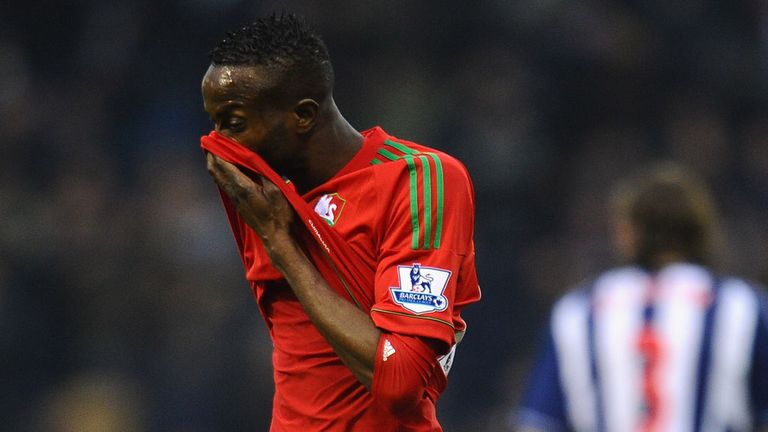 The Belgian international came off the bench at The Hawthorns and looked to have scored his first goal in the Premier League whilst rescuing a point for Swansea.
But the goal was disallowed for offside - although replays later confirmed that the effort should have stood.
"It would have been my first Swansea goal, but hopefully it will happen next time," said Lamah, who is on-loan from Spanish side Osasuna.
"I'm new to the club. I haven't played many games to score or play well.
"I hope my performance will help me get into the team.
"I will try to do my best in the next game. Next week we play at home and we will try to win.
"Arsenal will want to win and of course, it helps us that they play in the Champions League on Wednesday, but they are a big team with a lot of players.
"Arsenal will be a difficult game, but playing at home is good for us.
"The fans will be behind us and it's a good game. It's important for us to score very quickly."
Lamah says everyone at Swansea was angry at the decision, adding: "My goal should have stood. I was onside and the referee was wrong.
"I said to him I was onside. It came off the defender, the goalkeeper and then me. Normally it's a goal. It was his decision and I accept it.
"If we had drawn the game it would have been good for us, but West Brom are a strong team at home.
"A draw would have been a perfect point for us. Two-one is not so good, but this is football."