Leeds midfielder Michael Brown feels he still has a big role to play
Leeds midfielder Michael Brown feels he still has an influential role to play for Neil Warnock's side this season.
Last Updated: 20/03/13 12:56pm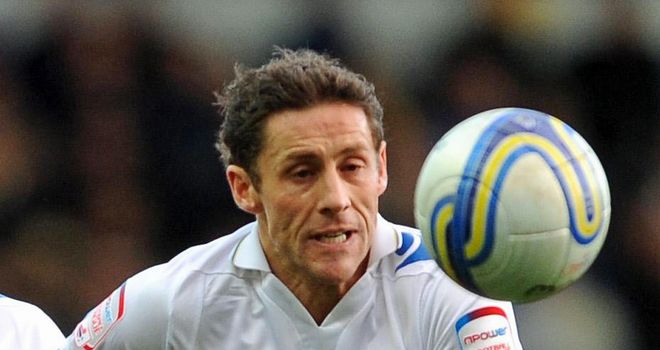 The experienced Brown, who counts Manchester City, Sheffield United, Tottenham, Fulham, Wigan and Portsmouth as his former clubs, has been on the substitutes' bench in recent weeks.
He made his last start for Leeds in the FA Cup defeat at former club Manchester City on February 17, while his last league start was at Middlesbrough five days earlier.
Brown, 36, made his league debut for Manchester City in August 1995 and accepts time is catching up with him, but still wants to play as many games as possible.
"I'm there for when the manager feels he wants to put me in the team," said Brown.
"I'm there to help the lads along. I've seen a lot of it before so I'm ready and waiting if the manager needs me to go and do a job.
"You always want to play as many games as you can, but I'm still pleased really, I feel I've contributed to the season.
"I've probably played 20-odd games. You could always play more. I want to play all the time.
"But I'm going to find in my career now that I'm going to play less as you get older. It's just inevitable."