Owen calls it quits
With the news this season will be Michael Owen's last as a professional footballer we look back on his career via a series of feature articles. From Twitter's reaction to the news to what former managers have had to say we've got it all for you in one handy package...
Last Updated: 22/03/13 11:07am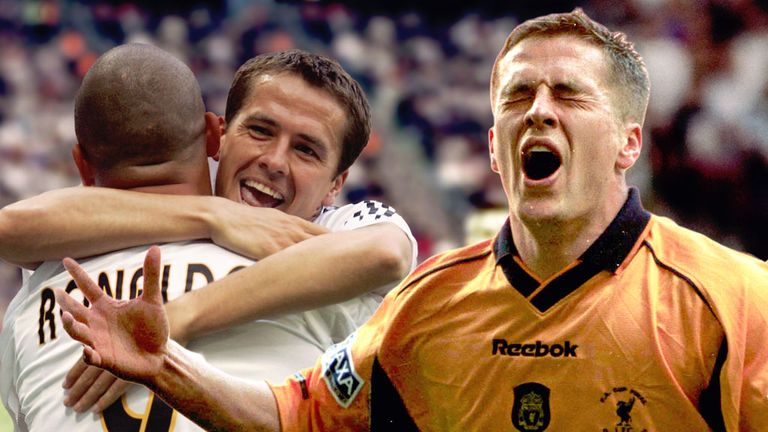 Owen's legacy Adam Bate wonders whether a former Ballon d'Or winner will get the credit he deserves upon retirement. The jury is out whether Michael Owen achieved everything he might have done throughout a career that in some ways petered out from the age of 25. There's no doubting though that before his move to Newcastle he was one of the top strikers in the game. And not too many players can say that...
Twitter tributes On the day Michael Owen confirmed this season will be his last as a professional footballer Twitter predictably went into meltdown, as the great and the good all had their say on one of England's greatest ever goalscorers. We gather together the best of the 120-character assessments of a player who dominated the social media channel on Tuesday.
Redknapp - One of the greatest 'He was a dream to play with because he used to make bad balls look good.' Sky Sports pundit Jamie Redknapp played with Owen when the pair were together at Liverpool and our man in the studio is convinced his former team-mate will, and should, be remembered as one of England's greatest ever goalscorers.
Sky Sports view At Sky Sports we've been canvassing the opinions of those that know Owen best, with former managers, team-mates, friends and coaches all having had their say. Graeme Souness, Gerard Houllier, Glenn Hoddle and Phil Thompson lead the way with fitting tributes to mark the end of a career that deserves to be celebrated.
Owen in pictures From making his debut for Liverpool to that goal against Argentina to all that happened in between, we've pulled together in one handy place the best pictures from Owen's career both home and abroad. Look through our selection of snaps, get nostalgic and let us know your favourite Owen moment immortalised by a snapper's lens.