Brazilian ace Lucas Moura settling into life at Paris Saint Germain
Lucas Moura insists he wants to stay at Paris Saint Germain for a 'long time' and make his mark on the club.
Last Updated: 23/03/13 7:03pm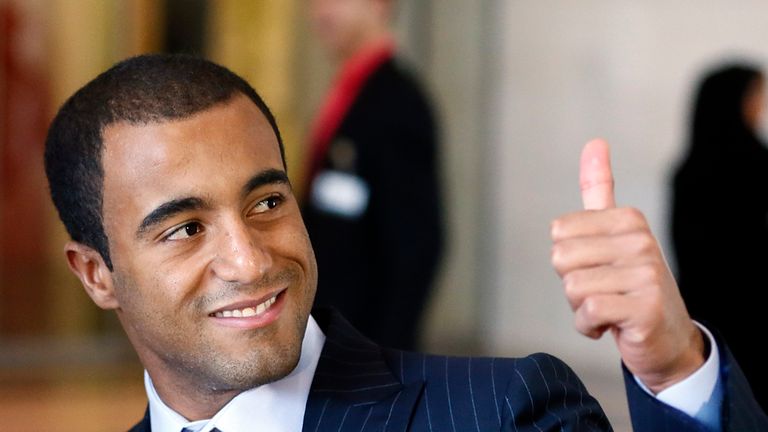 Moura joined PSG in January after they won the race for his coveted signature last summer.
The Brazilian international has already made a big impact and he has his sights set on becoming a PSG legend, like compatriot Ronaldinho - who he is being compared to.
"The successor to Ronaldinho? Ronaldinho is a great player, I'm a big fan," he told PSG's official website.
"I have admired his career because he won many titles - plus he is a friend.
"Obviously I hope to stay a long time in Paris, because I want to leave my mark on the history of the club."
He admits he is adapting to life in the French capital.
"The European winter is obviously very different from Brazil, where it never gets too cold," he joked. "But I'm starting to get used to it and it will get better and better with time.
"The level of Ligue 1 is very good, this is quite different from Brazil, here football is much more tactical but I learned a lot since I got here."
Moura also insisted that he was misquoted about his team-mate Zlatan Ibrahimovic, when it was claimed he called him "arrogant".
"My words were misinterpreted, perhaps I misspoke. What I wanted to say is Ibra is a great player who has a strong character like all attackers," he said.
"He really wants to win and he always wants to go forward. This is a player who is always asking for the ball, because he wants to take the lead. We play very well together, it's a friend. He is very friendly and indispensable to the team."