Ivory Coast striker Aruna Dindane has joined Crystal Palace until the end of the season
Crystal Palace have confirmed the signing of former Portsmouth striker Aruna Dindane until the end of the season.
Last Updated: 27/03/13 1:14pm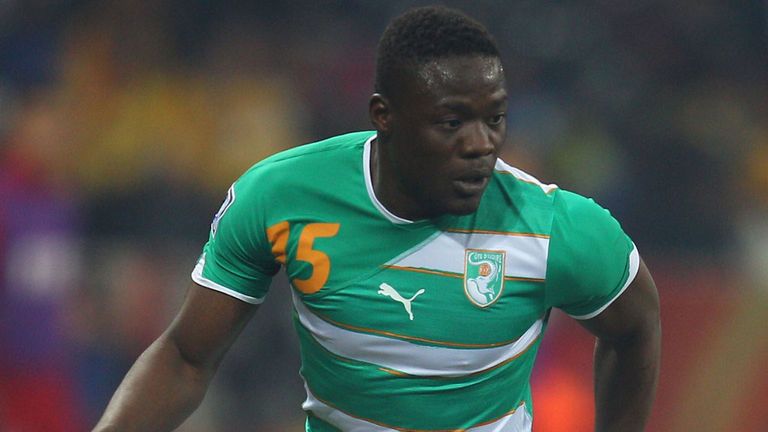 The Ivory Coast international was a free agent following his release from Qatari outfit Al-Sailiya Sports Club in December.
The 32-year-old has won 67 caps for his country, scoring 11 times, and spent five years with French side Lens.
Palace boss Ian Holloway told the club's official website: "Aruna has been training with us and we have seen what was needed to get him up to our level of fitness.
"So very quietly behind the scenes we have been working with him to get him to the condition that we want. I am hoping he returns to what I have seen him play like before.
"He has been working hard to reach those levels and if he can do that he might add something to the group that could help us in the weeks to come.
"He's very strong and a goalscorer and I know what he can bring to us if he is in the right condition.
"I would like to thank the chairman for giving me the chance to bring him in and we will see what he can do for us."