Jonas Gutierrez says derby defeat was worse moment of his Newcastle career
Jonas Gutierrez feels Newcastle's loss to Sunderland was the worst thing to happen to him since he arrived on Tyneside.
By Graeme Bailey - Tweet me: @graemebailey
Last Updated: 20/04/13 2:22pm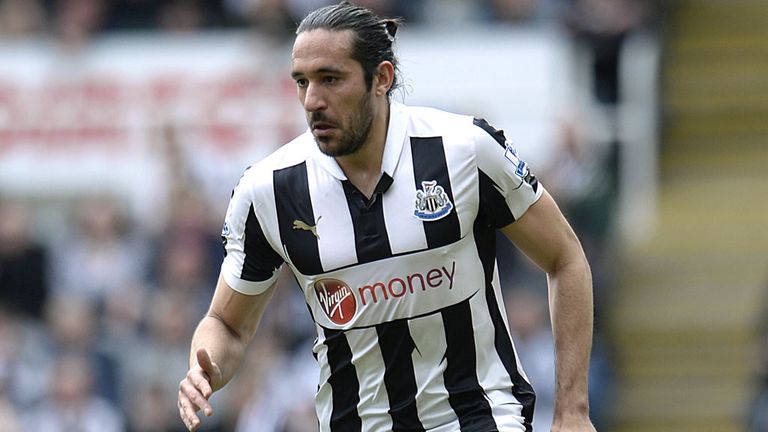 The Argentine international was deployed at left-back but struggled when faced with Adam Johnson or Stephane Sessegnon.
Sunderland's 3-0 win was their biggest victory at St James' Park since the 1960s and Gutierrez says the feeling is worse than when Newcastle were relegated.
"I think it's the worst week since I've been at the club," he told the Journal.
"To lose like that at home is something that I feel will make all of the team sad and the city is sad too. They are not enjoying this week.
"Of course to be relegated is hard but this has been a worse week. I know we are talking about one game that I think it is more important for them, and to lose the derbies is something very painful for the squad.
"I haven't been out because of the result. I have stayed at home.
"I don't enjoy what's happened, but that's me. It's the same with all the squad, the more positive thing to do is to keep calm and stay at home because what can you say to the fans because they ask you what happened? It's about action not words."
Gutierrez says the squad need to come together and respond, and agrees that, while beating West Brom will not instantly salve the hurt, it can help.
"Sunday is done now. We can't do anything about that game anymore so now we have to focus on the last five games that we have in this season because we are in a situation that isn't easy, but it's not the worst," he said.
"There are many teams fighting to take the points to make sure they are in a good position in the final league places. We have a good opportunity now against West Brom to go away and get three points because it is something we are not doing so well this year."